Containership to Convert to Synthetic Fuel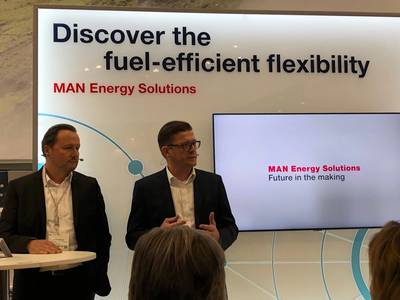 ROTTERDAM – Today in Rotterdam Wessels Marine and MAN Energy Systems announced an innovative project to convert the containership Wes Amelie to run on Synthetic Natural Gas (SNG).
While SNG today is far to sparse and expensive to make it a near term commercial reality, this step forward is significant in that a ship outfitted with an MAN propulsion unit to run on LNG would need no modification to have it run on SNG, effectively making it 'future proof' while helping to dispel the notion that LNG is merely a bridge step to strict new emission regulations which seek to cut greenhouse gas emissions from the maritime sector 50% by 2050.
Wes Amelie, the 1,036-teu feeder container ship which was retrofitted in 2017 to run on LNG, will use liquefied SNG (Synthetic Natural Gas) produced from renewable electrical energy as drop-in fuel. The companies are cooperating on the Wes Amelie project with Nauticor, the LNG transportation company, and Unifeeder, the charter company.
"The Wes Amelie project has always been about demonstrating the technologically doable while pointing out the regulatory actions necessary to make it possible," said Christian Hoepfner, Managing Owner of Wessels Marine, Hamburg. "The initial retrofit to LNG took support from the German Government to be financially viable, but it was a huge success for the environment in that it drastically reduced emissions. As a consequence, there now is a retrofit program in place to make more retrofits happen."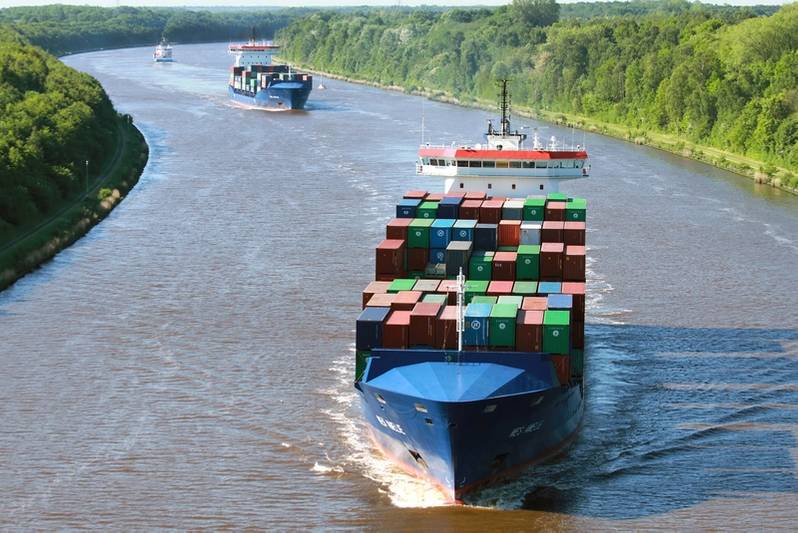 The containership Wes Amelies.
This latest announcement is a demonstrator project to show that SNG can successfully be used as shipping fuel, 20 of the 120 tons of LNG that the Wes Amelie typically uses per round trip will be replaced by climate-neutral SNG. As a result, CO2 emissions are expected to decline by 56 tons for this trip.
"This is another important milestone and proof of concept for the Maritime Energy Transition, the initiative we have been driving since 2016," said Stefan Eefting Head, of MAN PrimeServ in Augsburg.
The Wes Amelie, owned and managed by Wessels Reederei (Haren/Ems), previously made headlines in 2017 when its MAN 8L48/60B main engine was retrofitted to its current, four-stroke MAN 51/60DF unit that enables dual-fuel operation – the first such conversion of its type the world had ever seen.