Cox Powertrain Unveils New Diesel Outboard Concept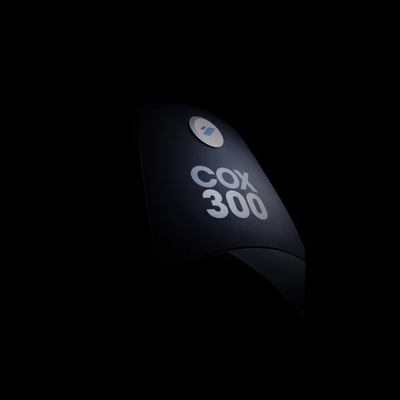 British diesel innovator Cox Powertrain joins Swedish distributor Diesel Power this week at the High-Speed Boat Operations (HSBO) forum to discuss final concept details of its new CXO300 diesel outboard engine ahead of its launch later this year.
Originally developed for a British Military of Defence (MoD) development contract, the CXO300 will be of great interest to visitors of the conference, which attracts delegates from many of the world's law enforcement, military, special forces and rescue agencies.
Built for professional marine use from the ground up, the CXO300 is the highest power density diesel outboard engine ever developed, Cox Powertrain said. With a 25 percent better range and longer service intervals, it has been designed to live up to three times longer than an equivalent outboard engines. It has a 100 percent higher peak torque at the crankshaft than the leading gasoline 300hp outboards and is 60 percent higher compared to a leading 350hp. This enables craft to move more weight more efficiently, reach peak torque and top power more quickly.
Joel Reid, Cox Powertrain's Global Sales Director, who will be speaking on day three of the HSBO conference program about 'The Future of Diesel Outboards', said, "Over the last few years, I have spoken with 200 boat builders, over 1,000 operators as well as another 1,000 industry professionals and the feedback is positive. The need for a commercially rated diesel outboard of similar power density to a gasoline outboard is clear."
NATO's single fuel policy, which aims to cut the use of gasoline-driven equipment in favor of diesel engines. is also significant factor for many operators and the introduction of a viable diesel outboard, such as the CXO300, will be transformational for professional users of fast response vessels.
Peter Nauwerck, CEO of Cox Powertrain's Swedish distributor, Diesel Power, said, "The marine market has greatly shifted from the use of inboard to outboard, however, for vessels used by organisations such as the navy, sea rescue and law enforcement agencies, the traditional gasoline engines have not been a good option. Users in this sector have been eagerly awaiting the arrival of a high-powered diesel outboard such as the CXO300."