Croatia May Pay $651.6 Mln to Uljanik Shipyard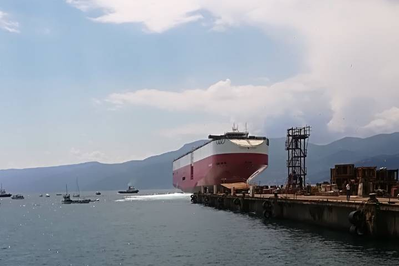 Croatia may have to pay 4.2 billion kuna ($651.57 million) for the costs of state guarantees extended to an ailing Adriatic shipyard that has been struggling to survive in recent months, Finance Minister Zdravko Maric said on Thursday.
The figure is close to 1.2 percent of Croatia's gross domestic product.
"This year we will have to pay 2.5 billion kuna on the basis of state guarantees for Uljanik," Maric told an economic conference in the northern Adriatic town of Rovinj.
Several past Croatian governments extended state guarantees to Uljanik's banks so it could get loans needed to build ships.
Uljanik, situated in the northern Adriatic cities of Pula and Rijeka, is on the verge of bankruptcy, and the government is trying to help it find a strategic partner that would try to save its business.
Some 4,500 Uljanik workers have not been paid for September and may strike again next week. They struck in August, forcing the government to secure funds to pay salaries for July and August. European Union rules forbid further state help.
The government planned a general budget deficit for this year of 0.5 percent of GDP. Maric said the payment for Uljanik should not jeopardize the deficit target.
"However, I hoped we could beat the target, like we did last year, which problems with Uljanik now make less likely," he said.
Last year, Croatia had a general budget surplus of 0.8 percent of GDP, the first time the newest EU member posted a budget surplus.
For next year Croatia tentatively plans a budget gap of 0.4 percent of GDP.
"We will work hard to beat that target," Maric said.
Zagreb is trying to reduce public debt and turn the budget deficit into surplus so it can adopt the euro as its currency in the next six to seven years.
($1 = 6.4460 kuna)
(Reporting by Igor Ilic, editing by Larry King)