Larkin Rejoins Crowley as VP Sales & Customer Care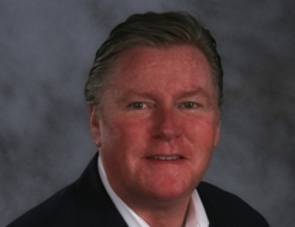 Frank Larkin has
rejoined Crowley Maritime Corporation
as vice president of sales and customer care for the company's liner services and logistics groups. He is domiciled in Jacksonville and reports to Steve Collar, senior vice president and general manager, logistics; John Hourihan, senior vice president and general manager, Latin America services; and
John Douglass
, senior vice president and general manager, Puerto Rico and Caribbean services.
Leveraging his commercial background, Larkin will lead the domestic and international sales efforts for Crowley's container and breakbulk shipping services in the Caribbean Basin and the company's worldwide logistics services. Charlie Dominguez, vice president of national accounts; Pete Noyer, vice president of business development; and Rob Clapp, vice president of customer care, will report to Larkin.
Larkin previously worked at Crowley from 1988 to 1999, serving in positions of increasing responsibility, including vice president and general manager of Crowley's South America services. When that business was sold to Hamburg Süd in 1999, Larkin went to work for the company as senior vice president and managing director for North America and served in that capacity until recently.
In his prior role with Hamburg Süd, Larkin was responsible for all commercial activities in North America and trade responsibilities in the U.S. to
Latin America theaters
. He has 27 years of experience in international transportation, including overseas postings in Brazil and Argentina. He is on the board of directors of both the National Freight Transportation Association, a nationwide organization comprised of importers/exporters, railroads, ocean carriers and ground transportation services, as well as the Brazilian American Chamber of Commerce, where he serves as chairman of the trade and investment committee.
Larkin received his Bachelor's in Economics, cum laude, from Boston College and is fluent in Spanish and Portuguese.