Damen makes Winch Range Available to All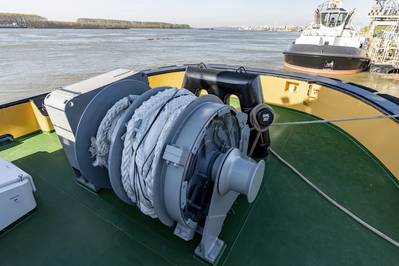 Damen Marine Components (DMC) designs and manufactures marine winches for a wide range of applications, but until now they have been available only on Damen-built or maintained vessels. That changes as DMC is making its winches available to third-party shipyards and equipment suppliers.
Damen Marine Components has been producing winches on a commercial scale since 2010, and Damen Winch Technology was formed in 2015, bringing on board additional engineers and creating a dedicated unit with R&D, design & engineering, production and after-sales support. Today, DMC offers a full range of escort, towing, anchor and tugger winches, and capstans.