Sea Trials Delayed for Gerald Ford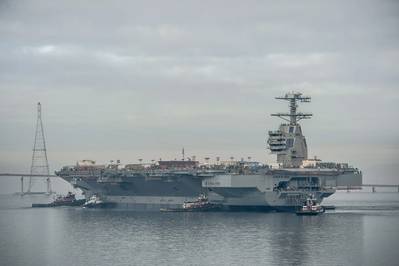 The sea trial schedule for the aircraft carrier USS Gerald R. Ford has been delayed six to eight weeks after shipboard tests fell behind schedule, the U.S. Navy said on Tuesday.

The aircraft carrier, being built by Huntington Ingalls Industries Inc, is scheduled to be delivered to the Navy on March 31, 2016.

"The exact impact on ship delivery will be determined based on the results of sea trials," the Navy said in a statement.

It said the work on the carrier, which is being built at a shipyard in Newport News, Virginia, was 93 percent complete.
Reporting by Eric Beech