Incat Designs Founder Philip Hercus Passed Away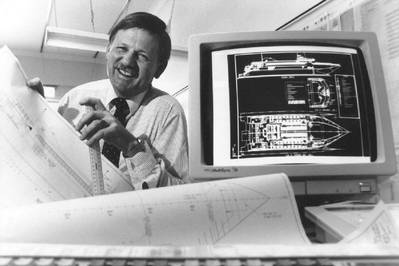 Incat Designs founder Philip Hercus, one of the forefathers of Incat Crowther and Australia's marine design industry, has passed away.
Hercus' contribution to the industry was immense. In the 1980s, he pioneered the introduction of aluminum catamaran passenger vessels in tourist areas such as the Great Barrier Reef before developing the Wave Piercing Catamaran. In 1990, one of these vessels won the Hales Trophy for the fastest crossing of the
Atlantic Ocean
for a commercial vessel. Phil was awarded the Order of Australia in 1995 for his services to the industry.
Hercus gave many young draftsman and naval architects their start in the industry, many of whom went on to form their own design businesses that have
kept Australia
at the forefront of the field.
Philip Hercus is survived by his wife, Jan, and two children, Ben and Fiona.