Nord Stream 2 Dredging Starting Off German Coast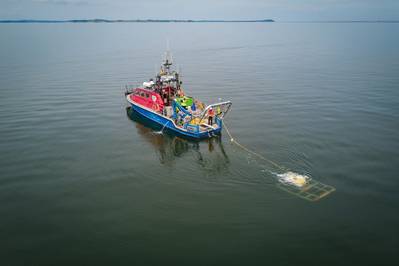 A consortium of western companies and Russia's Gazprom that is due to build the controversial subsea Nord Stream 2 gas pipeline to Germany said on Tuesday it was starting preparatory work in the Greifswald bay off Germany's Baltic coast.
"Five dredgers are now working on the trench for the two pipeline strings," the consortium, based in Switzerland's Zug, said in a press release. Nord Stream 2 will consist of two pipelines running in parallel.
"Preparatory works are in accordance with the Stralsund mining authority's planning approval," it said. The regulatory authority granted the consortium a permit in January to build the pipeline in German territorial waters.
There have been years of political wrangling over whether the additional route to bring Siberian gas to Germany directly from next year is in Europe's interest, economically and geopolitically.
Environmentalists in Germany and Finland are still trying to halt licensing, saying authorities should take more care the pipeline does not endanger marine life.
The consortium has said it will mitigate environmental problems, while arguing for the economic case of the project, as Europe will need more imported gas in future.
Nord Stream 1, of an identical 55 bcm to the planned new pipeline and opened in 2010, has proved successful, it says.
The Nord Stream 2 project has said it will tap banks for financing in the fourth quarter of 2018 or early next year.
Denmark still has to rule whether the pipeline can be built near its coast, for which there is no concrete timing.
Other routine permissioning processes are still under way in Sweden and Russia.
Gazprom's Western partners are energy companies Uniper , Wintershall, Engie, Austria's OMV and Anglo-Dutch group Shell.
Poland's anti-monopoly office said last week it had launched proceedings against Gazprom and the five European firms financing Nord Stream 2 over a potential breach of anti-monopoly laws.
Poland sees the Nord Stream 2 pipeline, which would double Russia's gas export capacity via the Baltic Sea, as a threat to Europe's energy security and argues it will strengthen Gazprom's already dominant position in the market.
(Reporting by Vera Eckert; editing by Adrian Croft)