DSME to Build LNG Carrier for Maran Gas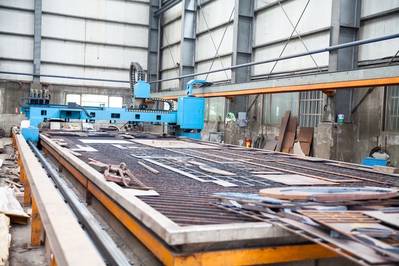 South Korean shipyard Daewoo Shipbuilding & Marine Engineering Co (DSME) said that it has secured a deal to build a liquefied natural gas (LNG) carrier from Maran Gas Maritime Inc.

DSME is expected to deliver the 174,000-cubic meter LNG ship during the first quarter of 2022 to Maran Gas, the gas shipping unit of Angelicoussis Shipping Group, said a report by Yonhap.

The deal is estimated to be worth some US$188 million, industry sources said. Since 1994, Daewoo Shipbuilding has secured orders from the Greek shipping firm to build a total of 105 ships.

So far this year, DSME secured a combined USD 1.3 billion worth of orders. The builder's 2019 orderbook includes four LNG carriers, all of which were contracted by Maran Gas Maritime.

Daewoo Shipbuilding is targeting to win orders worth $8.37 billion for the year, Yonhap said.