BMT, Lester Franks Partner for BWTS Retrofit Engineering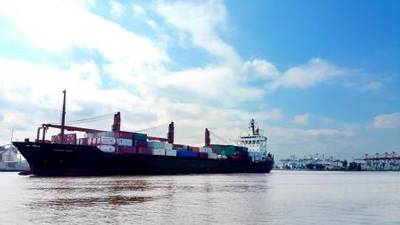 BMT Design & Technology (BMT), a subsidiary of BMT Group Ltd, has announced a collaboration with Lester Franks, to provide a new service which will support ship owners in their response to the International Maritime Organization's (IMO) ballast water management regulations which come into effect next year.
Trevor Dove, BMT Design & Technology's Maritime Engineering Lead, commented, "The fitting of
ballast water treatment systems
in existing vessels can prove challenging not only because of their size, but also the complexity involved in integrating with existing systems. By gaining an accurate representation of as-built structure, a seamless integration process can be assured."
Working together with Lester Franks' 3D scanning technology, BMT is able to provide customers with system survey and scanning data, marine systems engineering, structural engineering and naval architectural services required to deliver: engineering assessments to determine the feasibility of retrofitting a Ballast Water Treatment System (BWTS); detailed design for installation of BWTS that integrates with existing ship systems and an oversight of the installation in a customer representative and site engineering role.
This new service offering
follows Finland
's recent signing of the International Convention for Control and Management of Ships' Ballast Water and Sediments (BWM Convention), which now means that vessels will be required to treat their ballast water to remove aquatic organisms and pathogens, in support of efforts to ensure the protection of marine environments around the world.
Dove further explained, "This collaboration will allow for the integration of BWTS systems to be managed in an efficient and accurate manner, ensuring that vessel design records are maintained and deliver efficient maintenance, modification and management of configuration."
Nick Davies, Manager of 3D Laser Scanning and Industrial Measurement at Lester Franks, said, "The combined experience of BMT and Lester Franks in the maritime industrial space will provide the vessel owner with confidence that their selected system will be installed without any concerns or conflicts with existing systems."