Cosco Shipping Executive Murdered in Pakistan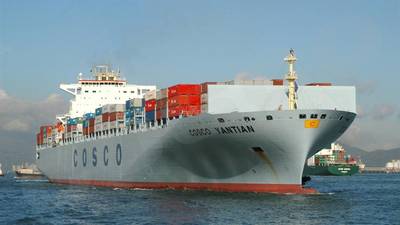 A Chinese shipping company executive was murdered in Karachi, Pakistani on Monday in what police say appears to be targeted attack.

The man, identified as Chen Zhu, the Pakistan general manager of Cosco Shipping Lines Co, shot dead while in his car in the port city of Karachi, Reuters reported.

Chen suffered a single bullet wound in the head, according to police who said at least 10 shots were fired at the car.

"The incident appears to be targeted attack, (it) doesn't look like a mugging," Azad Khan, deputy inspector general of Karachi's south zone, told Reuters.

"The company has taken steps, first to ensure the safety of our staff overseas; secondly to inform the family so that they can go and make funeral arrangements; and thirdly, we immediately contacted the local consulate and embassy to get their assistance," a Cosco spokes person told Reuters.