UASC Poised for Expansion, Appoints New Executives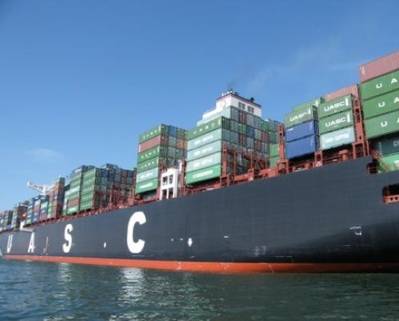 The United Arab Shipping Company (UASC) announce two senior executive appointments to further position the company for its next phase of growth.

The company says its major transformation and investment program which is underway, calls for a new operating model to support the business. The appointments provide the depth and breadth to UASC's Executive Management team to deliver on ambitious growth plans.
"UASC is preparing for significant changes on the back of new capacity coming into service with a major program of new vessel acquisition", said Jorn Hinge, UASC President and CEO. "We are repositioning our offering to the market, recapitalizing our business and optimizing our trades. We are structuring our executive talent so that we can leverage their exceptional professional capabilities to deliver long-term value to our shareholders".
In line with our ambitious growth plans, the UASC Board of Directors has decided to appoint Lars Christiansen as Chief Trade Officer of UASC and Uffe Østergaard as Chief Commercial Officer of UASC
Lars Christiansen, a 7-year UASC veteran, has broad based experience and was until his appointment the Vice President Asia Region, responsible for all UASC activities in Asia. He also spent 20 years with A.P. Moller-Maersk and has served as Management Consultant and as Transport Director with IKEA on their Global Transportation Management Team.

Uffe Østergaard joins UASC to take on the newly created role of Chief Commercial Officer. Uffe comes to the role with deep knowledge of container shipping having spent 20 years with A.P. Moller Maersk focusing on strategy, sales and marketing, and business development.

"We are setting ourselves on the right course to take on the challenges of the future", adds Hinge. "These two appointments represent the start of a reorganization to meet our strategic plan. We are actively looking to attract further talent for many opportunities at UASC".