Garlock Expands ABS Type Approval for Expansion Joints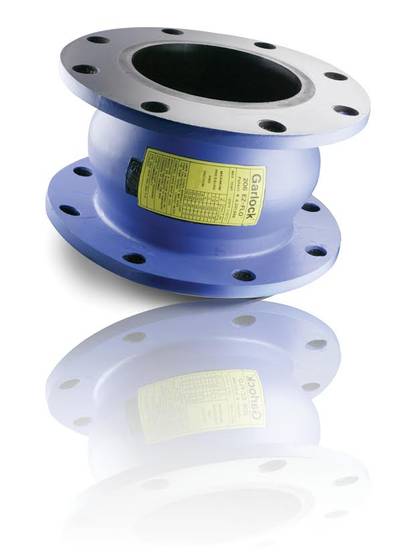 W&O, a global supplier to the marine offshore and marine markets for pipe, valves and fittings, valve automation and engineered solutions, announced today that OEM partner Garlock Sealing Technologies LLC has received fire rating for its ABS type approval certificate for GARFLEX 8100 and Style 206 EZ-FLO
rubber expansion
joints.
These new approvals allow for expanded applications in the
oil and gas industry
and offshore sector of the maritime industry, including fuel, hydraulic lube oil and other oil piping systems. The approvals extend to use in the following temperature ranges:
GARFLEX 8100: Up to 122°F (50°C) to 230°F (110°C)
Style 206 EZ-FLO: -20°F to 250°F (-29°C to 121°C)
Garlock pursued the fire rated type approval in response to customers expressing the need for fire rated type approved nonmetallic expansion joints. Michael Eighmey, sales engineer at Garlock said, "Not all classification societies have the same testing requirements, so many customers are now seeking the additional fire rated approvals in order to meet the utmost safety requirements. The testing used for this approval meets the requirements of ABS SVR 4-6-2/5.8.1(b) and ISO 15540 which is globally recognized by all classification societies."
Garlock rubber expansion joints are specially
engineered products inserted
in a rigid piping system to absorb movement; improve thermal stability; relieve system strain due to thermal change, load stress, pumping surges, wear or settling; reduce mechanical noise and to compensate for misalignment and eliminate electrolysis between dissimilar metals. The products are suitable for a variety of applications in a range of industries including marine, chemical processing and water/wastewater.