ECDIS Ltd Launch Tokyo Keiki Familiarization Course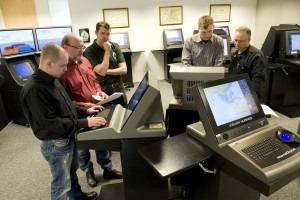 U.K.-based ECDIS training and consultancy company ECDIS Ltd. announced the launch of a new course, Tokyo Keiki ECDIS familiarization.
This marks the completion of the first stage of course development. As a training partner ECDIS Ltd will progress to delivery of MCA and DNV approved Generic and Nautical Institute accredited Type Specific (Equipment Specific) training on Tokyo Keiki ECDIS software.

Tokyo Keiki has built up a sound reputation for delivering and supporting robust and reliable navigation and communications equipment for use in one of the harshest environments on earth. Tokyo Keiki ECDIS are ergonomically designed to enhance the working environment and man/machine interfaces, providing continuous position and navigational safety information.