Marine Firefighting Service Alliance Formed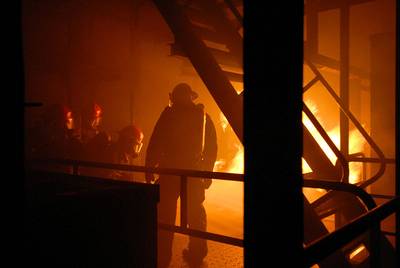 Industrial Emergency Services, LLC Forms an alliance with SVITZER Salvage to provide marine firefighting services in the Americas.

Industrial Emergency Services, and SVITZER Salvage Americas announce that they have entered into an alliance to provide marine firefighting services as part of the continued SVITZER Salvage effort to expand its capabilities throughout North and South America.

The contract includes efforts by both companies to implement a dedicated plan for the US / OPA 90 Salvage and Marine Fire Fighting requirements, as well as provide marine firefighting capability throughout the Americas and eastern Pacific. The plan includes the ongoing development of marine firefighting teams stationed across the US coastal regions with caches of marine firef-ighting equipment to include fire pumps, foam concentrate and related equipment.

"With this alliance SVITZER Salvage will be able to offer our customers a comprehensive salvage and marine firefighting solution not only for the US, but for the entire North and South American region. IES was chosen to support this effort due to their high safety standards, current capabilities and specialized marine firefighting experience" said SVITZER Salvage America's Manager, Maurice Denis.

"The addition of marine firefighting services provides IES additional resources and capability that will continue to enhance IES as a premier solution to industrial and marine firefighting for our customers. In addition, the alliance will provide SVITZER with trained personnel and equipment based in the US to support salvage operations anywhere they are needed" said Tom Henning; IES Vice President; West Coast, Marine and International Operations.