Grand Princess Crewmember Medevaced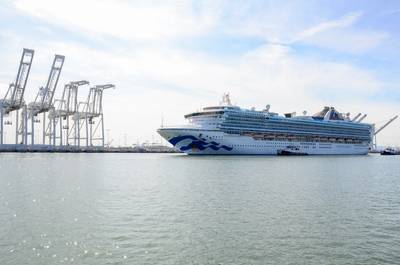 A crewmember aboard the coronavirus-stricken Grand Princess cruise ship was medevaced after suffering a medical emergency, the U.S. Coast Guard said.
The Coast Guard said it was notified by the ship that a man in his early-40s needed further medical attention Saturday morning.
Coast Guard watchstanders consulted the duty flight surgeon who recommended the crewmember be medevaced from the Grand Princess. The Coast Guard dispatched a Coast Guard Station San Francisco 45-foot Response Boat-Medium crew to transport the crewmember to awaiting EMS at Coyote Point in San Mateo.
The Grand Princess has been anchored in the San Francisco Bay since Monday after its 2,400 passenger disembarked in Oakland earlier this month.
Previously, the Grand Princess was denied entry to San Francisco Bay as it sailed back from Hawaii after state and local health authorities learned that some passengers and crew had developed flu-like symptoms, and that guests from an earlier cruise to Mexico aboard the same ship later tested positive for coronavirus. Twenty-one people aboard the ship, mostly crew, later tested positive for COVID-19.
Owner-operator Princess Cruises has since voluntarily suspended operations for two months to help slow the spread of the novel coronavirus.