Heddle Shipyards Welcomes Mohawk College Students for Skills Program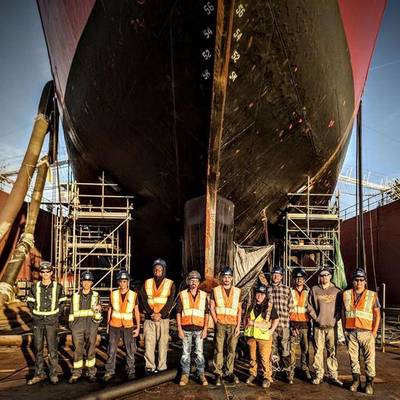 Canadian ship repair and construction company Heddle Shipyards has teamed up with Mohawk College in Hamilton, Ontario for the Try-A-Trade: Ship Repair and Fabrication Program.
The training program through Mohawk College covers technical skills development, health and safety training, literacy and basic skills assessment, as well as employability skills development.
Students will then complete an eight-week paid placement at Heddle Shipyards, rotating through departments like blasting and painting, steel/welding, and mechanical, gaining hands-on experience under skilled mentors.
Heddle has welcomed 12 Mohawk students to date, to explore careers in shipyard operation through the skills development program.
"Heddle is continually focused on doing our part to create highly sought after jobs in the skilled trades that are crucial to bringing shipbuilding back to Ontario," the company said.