#BTC100 History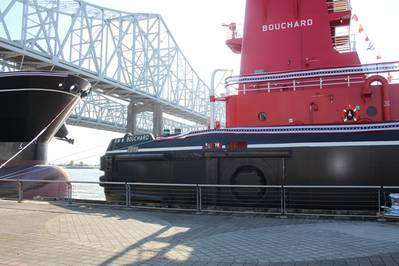 In 2015, Bouchard Transportation Co. appointed Brendan J. Bouchard (son of President & CEO, Morton S. Bouchard III) as the company's VP of Sales & Operations, firmly establishing the fifth generation of the Bouchard family as being an integral part of the Company. Also that same year, BTC christened ATB unit M/V Kim M. Bouchard and B. No. 270 in New Orleans.
The July 2018 edition of
Maritime Reporter & Engineering News
will feature a special "Bouchard Transportation Co. Celebrates 100 Years" magazine. For more information contact: Greg Trauthwein, trauthwein@marinelink.com, t. 516-810-7405.