Industry Icon Ray Holubowicz Dies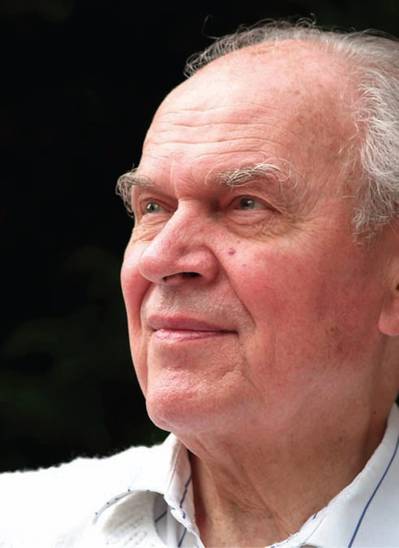 Ray Holubowicz, Father of Shipping Containerization and founder of UK based Marine Ventures Ltd, Dies at 88.
Romuald Paul, better known as "Ray" Holubowicz, a prime mover in the shipping industry's changeover to the use of shipping containers, died on New Year's Day in England. He was 88.
A native of Cudahy, Wisconsin, Ray Holubowicz was in the first (1942) graduating class of the United States Merchant Marine Academy (Kings Point, NY). After only a few months' training, he was assigned to serve as a cadet officer aboard the Liberty ship SS Syros carrying military supplies to the Soviet Union on the highly dangerous Murmansk convoys. At 18 years of age he was officer on watch when U-703 torpedoed SS Syros off Bear Island 26th May 1942. The vessel sank in 90 seconds. In icy waters that normally killed a man in minutes he stayed afloat for half an hour, until rescue. Within a year he had two more vessels go down under him on the Murmansk run: the SS Hybert off Iceland, and the JLM Curry mid-Atlantic. He was the only US Merchant Marine officer to be awarded the Soviet Medal for Combat Service, during the war.
Because war service in the Merchant Navy did not technically qualify as "military service," Mr Holubowicz after the war was obliged to serve a number of years in the US Navy, including a stint in Naval Intelligence. He left the US Navy with a Master's License.
A graduate of Georgetown University, Mr Holubowicz was among the very first Fulbright Scholars, and attended the London School of Economics where he acquired a Masters in Economics.
He went on to become the Director for Port Development in the NY Port Authority in the 1950s and 60s; Assistant to the President of Grace Lines; Vice President of Ingalls Shipbuilding, and a founder of the International Cargo Handling Co-ordination Association (ICHCA). There Mr Holubowicz advocated the concept of "transmodalism," to replace bulk shipping by the carrying of goods in steel containers that could go on and off truck and train flatbeds, ships, and airplanes, enabling goods to move not just from port to port but to and from points inland with minimum trans-shipment delays at ports.
In 1971 Mr Holubowicz assumed the presidency of the McGregor hatch cover corporation, in London. Remaining in London he founded his own company in 1973, Marine Ventures Limited specializing principally in marine anti-pollution technology which was revolutionary for its time. His son Devon continues to run the business to this day.
Mr Holubowicz is survived by his wife the ethnographic artist Marilyn Jeanne Holubowicz, two sons, and daughter, and three grandchildren.