Laker Assisted to Repair Yard After Tow, Ice-breaking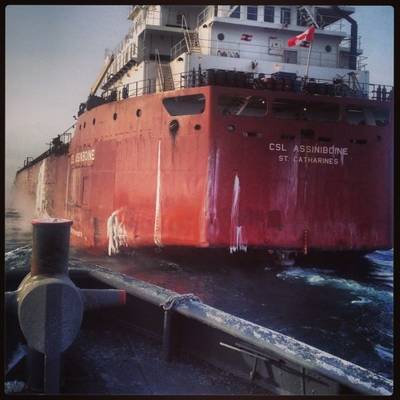 The Great Lakes Towing Company and McKeil Marine recently performed a joint assist on the 'CSL Assinboine', a 739-foot laker in Canadian Steamship Company's fleet.

The Great Lakes Towing Company tug North Carolina departed Duluth and met McKeil Marine's tug Leonard M with the CSL Assiniboine in tow. The North Carolina assisted the laker on the stern while the Leonard M towed the vessel on the bow.

Upon rrival at Duluth, the Leonord M was released, then the Great Lakes Towing Company's tugs North Carolina, North Dakota, and Minnesota broke ice in the harbor and further assisted the CSL Assiniboine to Fraser Shipyard for repairs.