Port Management Information System Launched by Transas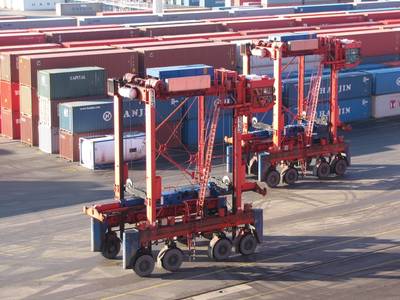 Transas Marine launches its Port Management Information Systems (PMIS), a comprehensive solution for real-time port management.

Developed in accordance with the port industry best practice, the Port Management Information System (PMIS) from Transas is an advanced tool for real-time planning and management of major port operations.

The Transas PMIS comprises a set of robust web-enabled applications to automate the full range of vessel and cargo operations and related business processes including vessel calls management, chartering, allocation of cargo handling equipment, invoicing and detailed management/statistical reporting.

In addition to its essential features, the PMIS is fully integrated with VTMS software to provide extensive functionality for managing and monitoring vessel movement within a port. Coupled with VTS, the PMIS can receive real-time information about each vessel arriving in port and monitor its location in operational areas.

The system's integration of PMIS with 3D VTS functionality, allows to visualize the navigational situation in a port and to provide VTS operator with 3D views.

The PMIS is a significant step forward towards the paperless administration works, efficient communication between port users through electronic data exchange and optimization of logistical processes. Among advanced features of the PMIS is a statistical module which provides port authorities and all interested parties with tangible KPI data, which are used to assess overall port performance.

The system's modular design allows customization to the specific needs of any port, furthermore it has an open architecture to support interfaces to external databases and additional software such as financial or accounting packages.