Interview: Todd Thayse, Fincantieri Bay Shipbuilding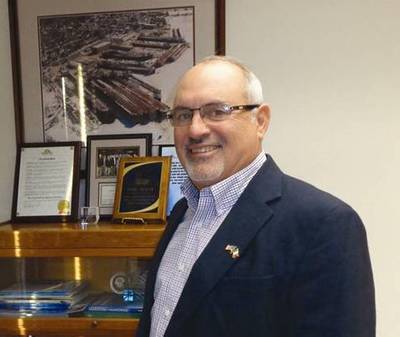 Vice President and General Manager of Fincantieri Bay Shipbuilding, Todd Thayse, has 34 years of experience in the maritime construction and repair industry, working with clients from all over the world as well as vendors and suppliers from the Great Lakes region and beyond. He has an extensive background in manufacturing production, material procurement, strategic planning, estimating, budgeting, labor negotiations, mergers and acquisitions as well as scheduling for both the commercial and governmental shipbuilding industries. He has overseen projects that have produced U.S. Coast Guard icebreakers, articulated tugs and barges (ATBs), offshore support vessels (OSVs), dredges, passenger ferries and, most recently, modular construction for the U.S. Navy's Littoral Combat Ship (LCS) program.
Thayse began his career with Peterson Builders in Sturgeon Bay, Wis. building military vessels for the U.S. government including wooden minesweepers, aluminum gun boats and yard patrol boats.
Thayse has since spent the last 33 years working in a wide variety of capacities across multiple disciplines at Bay Shipbuilding, now known as Fincantieri Bay Shipbuilding. His experience began as a light metal production boilermaker, where he advanced to become Foreman and the head of the light metal and insulating department. He then became Assistant Manager and Manager of Commercial Ship Repair Services until 2001 when he was named Director of Ship Repair Services and Major Conversion. In 2012, he was named Vice President and General Manager, the role he continues to serve in to this day.
Thayse received his initial training at Northeast Wisconsin Technical Colleague in metals fabrication and layout. He is a state certified trainer and former project manager in asbestos abatement. Todd received additional leadership training through the University of Kansas, UW-Madison Extension and Manitowoc Company.
Please give a by-the-numbers rundown of Fincantieri Bay Shipbuilding today.
We are hovering right around 1,000 employees right now. Some of that total is seasonal help brought on to complete the annual winter repair work. We have 12 repair vessels in the yard this year with four of those vessels having been cycled through the drydock for surveys.
What portion of your business is new build vs. repair?
Our yearly sales volume (repair vs. new construction) fluctuates year over year depending on where we may be with new build deliveries, and of course, the cyclicality of the Great Lakes repair business. Generally 30-40% of annual sales are repair driven.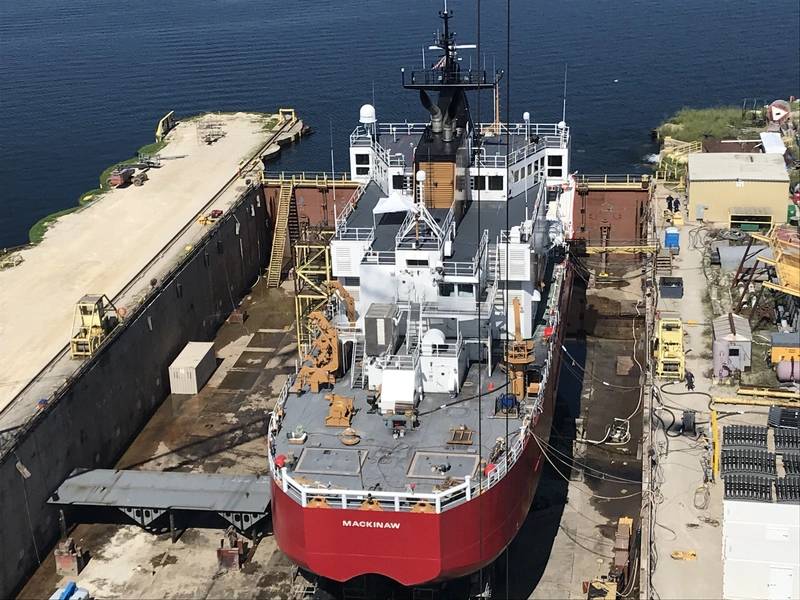 (Photo: Fincantieri Bay Shipbuilding)
Much of your repair work is done during the winter months. What are some of the keys to being able to work through the elements?
Midwest folks are a hearty bunch, and we have been working outside in the elements for years. Our industry expects it, and we are smart about scheduling our work. For the most part, a large percentage of the repair work is inside these vessels. That inherently provides an element of protection for harsh winter weather, and the majority of these ships heat the aft end rooms. In this industry, depending on where you are located, you either battle intense heat and humidity or cool days during the winter months.
When you look at all of the tools and the tech at your disposal, what do you count as contributing most to running a safe, efficient operation?
Running a safe operation is at the top of our list for all of the Fincantieri operations. We believe in a commitment at all levels to a safety-driven culture, education and utilizing new personal protective equipment (PPE) technology. We take nothing for granted. That is the key to running safe operations at our facilities. We've witnessed that working to keep our operations safe also keeps them efficient.
On the newbuild side, you're currently building a new vessel for Interlake Steamship, the first new laker to be built in many years. Compared to the decades-old lakers sailing today, what type of tech updates can we expect to see aboard this noteworthy newbuild?
Certainly this new vessel will be equipped with a modern propulsion plant, environmentally improved. Control and operations of the plant will be highly automated. Cabins and living spaces are being modernized for today's culture and creature comfort needs. In addition, improved coating systems twill protect the vessel from corrosion.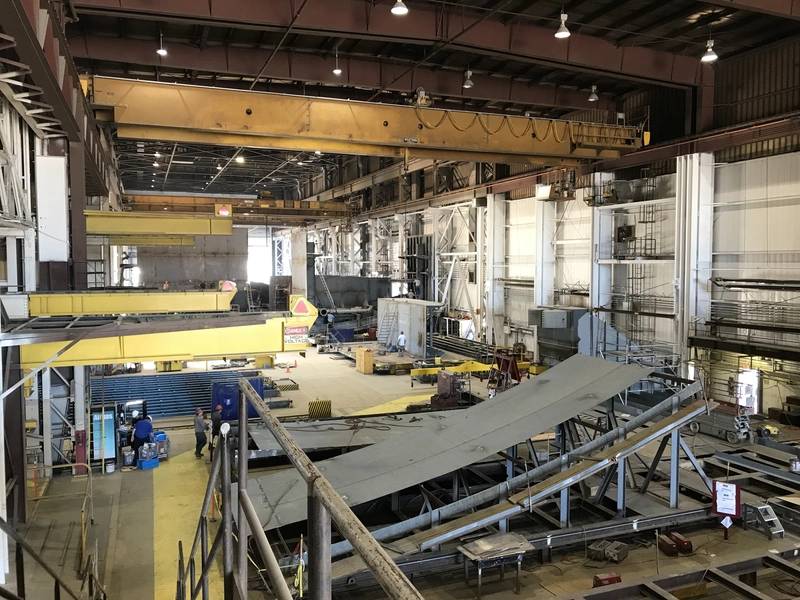 (Photo: Fincantieri Bay Shipbuilding)
The LNG barge you're building for NorthStar Midstream is also noteworthy. What's unique about this build, and what are the project's top challenges?
The maturity of this product's use and understanding of the product's bunkering and transporting are fascinating, and we're learning fast. LNG has been more widely used in European countries for many years, but is relatively new in the U.S. as it pertains to marine use. Regulatory approvals and equipment lead times have also been challenging.
Do you expect to win more LNG-related projects in the future?
We do expect to be in the mix for future LNG projects. And as a matter of fact, several projects are now being contemplated as the industry and distribution avenues mature in the U.S.
Looking ahead, by market niche, where do you see opportunity?
The industry is showing opportunity in LNG and dredge equipment, along with the offshore wind possibilities.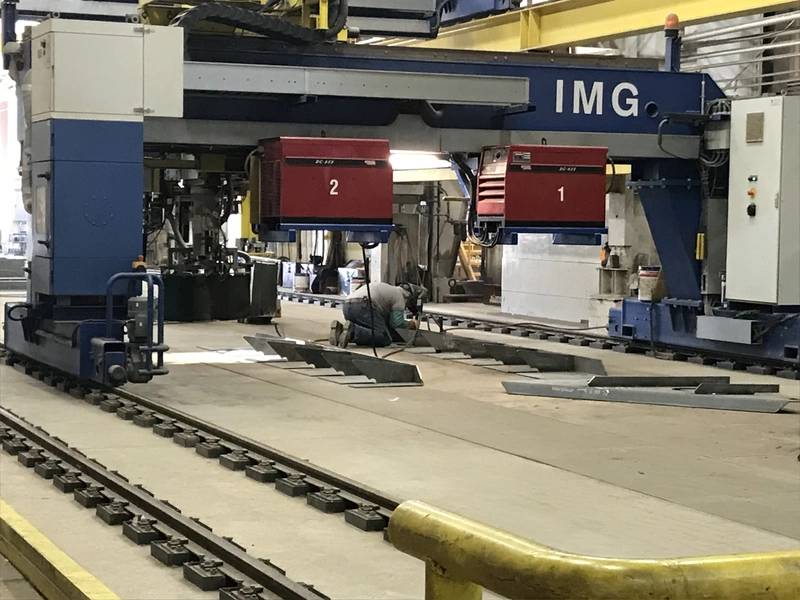 (Photo: Fincantieri Bay Shipbuilding)
What is your number one most pressing challenge at the moment, and what's being done to address it?
With labor markets tight all over the country, the shipbuilding industry is facing the same pressures as all of manufacturing: skilled workforce. We are investing in training programs, youth apprenticeship programs and advertising our positive image in the marketplace.
How else is Fincantieri Bay Shipbuilding investing today?
We are always looking to invest in our facility and people to improve our operations. Like most other manufacturing operations, automated welding and steel manufacturing processes are always near the top of the list. We have invested heavily in equipment, facility footprint expansion, and brick and mortar over the past 10 years. Near-term, we look to install new lift capacity as well as plate blast and prime equipment.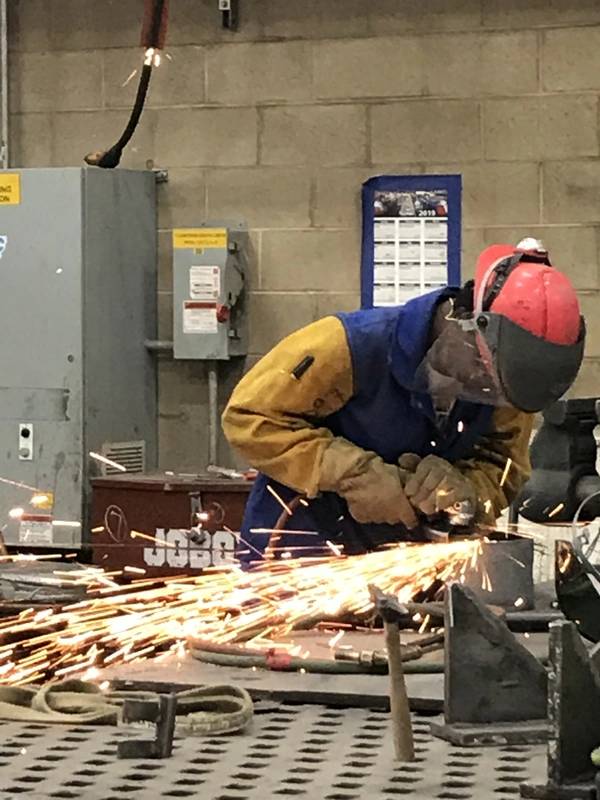 (Photo: Fincantieri Bay Shipbuilding)