Kongsberg Performs Well in Q2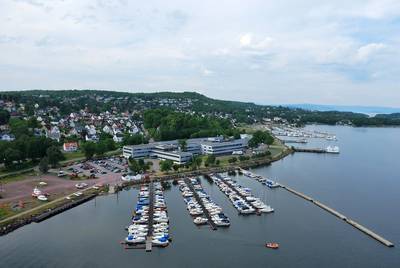 Norwegian defence and marine technology company Kongsberg Gruppen's second quarter 2016 (Q2) financial results shows sales performance broadly in line with recent trends, but strong growth in earnings.
Kongsberg had operating revenues of 4.13 billion Norwegian crowns ($502.69 million) versus 4.21 billion crowns seen in
Reuters poll
, Q2 EBITDA 515 million crowns (Reuters poll 403 million crowns), resulting in a margin of 12.5 per cent.
It saw Kongsberg Maritime revenue and margin level in H2 to be lower compared to H2 2015 and H1 2016.
New orders during the quarter totalled MNOK 3,491, and the backlog at the end of the quarter amounted to million crowns 18.069.
"Despite demanding markets for some parts of Kongsberg, we are reporting a good Q2. As expected, the situation in the offshore market affects us, calling for the organisation to adapt further. Meanwhile, we see that our strategy of extending the scope of deliveries made by our offshore-related and maritime operations is successful. The defence areas are delivering according to plan, and we see great opportunities for the future. Patria's development is satisfactory", comments Geir Håøy, CEO of Kongsberg.
"Kongsberg Maritime continues its diversification strategy and we see that it is having an impact. The level of activity and new orders in the merchant marine segment and the non-offshore-related parts of Subsea are good. As regards offshore,
oil and gas
we will continue to follow the market closely, and further cost level adjustments are considered on an ongoing basis in light of the market situation", continues Håøy.