CMA CGM Recruits Digital Expert Krishnamurthy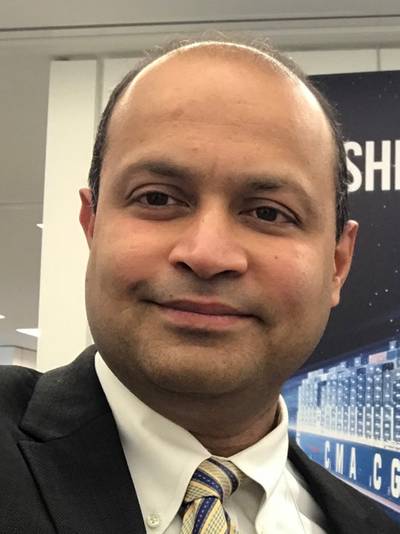 The CMA CGM Group has hired Rajesh Krishnamurthy as group senior vice president IT & transformation, as the French container carrier seeks to further accelerate its digital push.
Digitalization is considered an integral piece of CMA CGM's growth plan, having been labeled a key strategic priority by CEO Rodolphe Saadé.
"To accelerate this transformation, CMA CGM is recruiting the best specialists in the field and that is why CMA CGM is recruiting Rajesh Krishnamurthy to drive this strategy," CMA CGM said.
Krishnamurthy, who joins CMA CGM on February 12, has spent most of his career in the fields of IT and transformation. He has held various senior leadership positions over more than 25 years at Infosys, where he was most recently President - Head of Europe and Global Head Energy, Utilities, Telecommunications & Services. He graduated in Electronics Engineering from the University of Pune.