St. Lawrence Seaway Receives Strike Notice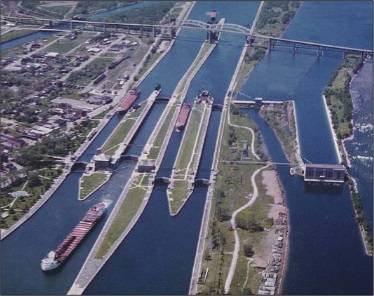 The St. Lawrence Seaway Management Corporation (SLSMC) was served a 72-hour notice to strike by UNIFOR, a group representing the Seaway's 460 unionized employees. The notice, which was issued Tuesday, October 28, indicates that the union intends to begin strike action as of 12:15 p.m. on Friday, October 31, 2014.

As a result of UNIFOR's strike notification, SLSMC has started implementing its detailed plans for an orderly and safe shutdown of the system within the 72-hour notice period. Should the unionized workers proceed with strike action, as scheduled, the St. Lawrence Seaway will be closed to all traffic.

The SLSMC is currently in the process of implementing a modernization program which incorporates Hands Free Mooring and Remote Lock Operation. According to the SLSMC, this program is essential to ensuring that the Seaway can operate on a basis that is both safe and sustainable. The SLSMC said is confident that it will continue to process ships through its locks in a safe and secure manner, contrary to union allegations.

The SLSMC and UNIFOR's strike notice will continue to bargain with the assistance of a federally appointed mediator.