LNG Rates Hit Record in 4Q: Flex LNG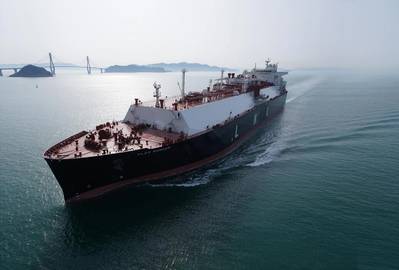 During the fourth quarter ended December 31, 2018, spot LNG rates reached record levels as market players were positioning themselves ahead of the winter season, said Flex LNG.

According to the UK-based provider of LNG Shipping with a focus on LNG Carriers and FSRUs (Floating Storage Regasification Units), due to a combination of higher temperatures meaning fewer heating days, liquidation of approximately 30 vessels utilized for floating storage the freight rates for LNG has slumped during first quarter of 2019 and also resulting in lower general fleet utilization.

However during 2019 the LNG market is expected to grow by an incremental 33 million tonnes thereby increasing demand for shipping. During 2019 we expect about 38 vessels to be delivered which means there is only 1.15 new ships per million ton of new LNG compared to historic requirement for about 1.3 ships per million of ton LNG given lifting capacity of LNG carrier of about 750,000 tonnes per annum.

Furthermore, the incremental growth in LNG will predominately arrive from US which in general have a longer sailing distance to the average end-user than the traditional exporters thereby increasing expected ton/mile.

The global liquefied natural gas market is evolving rapidly. More LNG is being produced than ever before and a greater share of LNG is being sold on shorter-term contracts than before. The global appetite for liquefied natural gas is rising as new demand for the clean-burning fuel is developing.

By 2022, the US and Australia are expected to overtake Qatar as the biggest LNG exporters. However, with the expected addition of four more liquefaction trains in Qatar, scheduled to be fully operational by 2024, Qatar will return to its pole position. Industry sources report that final investment decisions are taking longer than usual, but the current anticipated output means the LNG shipping markets should benefit until 2022.

According to industry sources, demand growth remains strongest in the Far East, led by a switch from coal to gas in China and South Korea, which between them accounted for half of the demand increase in 2018.

As the IMO's emissions regulations bite, LNG is increasingly in demand as a marine fuel. Industry sources reports that 124 LNG-burning ships are currently in operation, with 136 more on order and another 111 capable of burning LNG. Bunkering with LNG is now possible at major bunkering ports worldwide.

The world's total LNG carrier fleet, with a size above 125,000 cmb, now exceeds 470 vessels and approximately 38 vessels are expected to be delivered in 2019. The shipping market is poised to improve as an expected ramp-up of US LNG export projects, coupled with limited fleet growth, have created a favorable backdrop over the next few years.

Demand growth has been driven primarily from Asia, with China committed to diversifying its energy portfolio to focus on cleaner energy sources to improve the air quality in metropolitan areas. Europe is also expected to increase its LNG imports during the year due to improved general macroeconomic conditions, reduced European gas production and diversification of supply.

Flex LNG expects the coming growth of LNG production and the expected growth in demand for natural gas to continue tightening the shipping market. As such, the Company is well positioned with four LNG carriers on the water and a further nine newbuildings set for delivery over the next years.

"We believe that our state-of-the-art LNG carriers will command a premium in the market and be the preferred vessels for longer term charters. We continue to execute our chartering strategy to secure balanced fleet employment through actively marketing our LNG carriers in both the term and spot markets," the firm said.