DNV Calls for Better Safety Barrier Management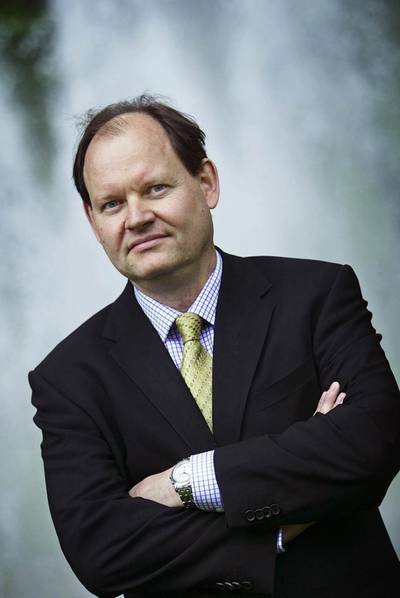 To avoid major accidents, safety barriers are critical to stop accident pathways before they become serious, and they need to be treated accordingly. This has to be reflected in operations and ideally in regulations. If not, safety barriers which often address rare events might lose the everyday battle for attention among all the safety and production systems in daily use, leaving a company with fictional barriers and false sense of security.

At the OTC session for safety and environmental management systems, a paper was presented by DNV's Dr. Robin Pitblado and Dr. Peter Bjerager, called Offshore major accident safety: Is SEMS enough?.

The implementation of mandatory Safety and Environmental Management System (SEMS) certification for operator in the Gulf of Mexico was a necessary and natural regulatory move after the Macondo accident three years ago. Most oil majors and operators in the Gulf of Mexico were already implementing these systems, recognizing the value of a systematic approach to safety management.

But to achieve a step change in offshore safety, DNV argues that additional priority should be given to the performance of safety barriers, and what the operators do to ensure the barriers are reliable and meeting their expected performance.

The oil and gas industry in the Gulf of Mexico is already familiar with the use of safety barriers to prevent major accidents from happening, and to mitigate the consequences when they do occur. The approach is often illustrated by the bow-tie model. However, this approach is not always used to its full potential, and regulators and operators will benefit from zeroing in on the weakest link: "Barriers degrade over time if not looked after. Particularly the barriers designed to prevent a near miss incident from developing into a serious accident. This line of defense might be forgotten in day-to-day operations, losing the everyday battle for attention among all the safety and production systems in daily use. One example is equipment for emergency shutdown that is to be used only in emergencies, meaning it is difficult to test during operations and tests are infrequent" explains Robin Pitblado, DNV's Director of SHE Risk Management.

"Ideally companies would have real-time status on each barrier to manage their activities safely. Some companies have developed procedures that specify for every planned activity what barriers must be functioning – this recognizes that barriers have holes and some may be degraded. But a challenge is to know which barriers are degraded. Inspection, preventive maintenance and audit are all good techniques, but have a cycle time that can leave a year or more between status updates," he says.

Pragmatic and close to reality
To strike a balance between plans, regulations, safety theory and a healthy dose of reality checks, existing processes can be put to better use: Actual and near-miss incidents are routinely reported and investigated. Based on knowledge from major accident investigations and more routine incident investigations, DNV has developed a method to provide much more frequent updates on barrier status – the BSCAT investigation method.

Every incident means that some barriers have failed, and since many facilities experience over 100 actual or near-miss events annually, analyzing these for barrier failures can provide the most frequent and up-to-date status of barriers. It has the side benefit that the facility risk assessment is used for every incident, verifying that it is correct and reinforcing the importance of risk management to all staff. It turns out this approach is not much more work than routine investigations. Since barrier performance is assessed this feeds very well the new requirements for process safety indicators.

Both the American Petroleum Institute (API) and the International Association of Oil and Gas Producers identify demands on barriers amongst the most useful leading safety indicators (e.g. API 754 and OGP 456), and many companies are committed to adopting these standards. "To DNV, this means that adopting this approach can be done pragmatically, and deliver the improvement in offshore safety that we should achieve related to major accidents," concludes Peter Bjerager.

Dr. Peter Bjerager is Director of Operations for DNV Oil & Gas in North America.
Peter Bjerager has spent his professional career within safety and risk management of offshore, maritime and industrial enterprises and projects and has held a number of management positions in DNV in the U.S., Europe and Asia. Peter Bjerager has a M.Sc. and Ph.D. from the Technical University of Denmark and a Ph.D. in structural reliability at the same university. Before joining DNV, he held research positions at the Technical University of Denmark and Stanford University. He has published about 50 articles in scientific journals and conference proceedings.

Dr. Robin Pitblado is a Vice President working in Risk Management Solutions in Houston.
He is one of DNV's more senior and experienced safety management, safety case, risk assessment and accident investigation engineers. He is expert in safety and environment risk assessment technology, PSM assessment, consequence modeling, safety management system audits, and government compliance reviews. He has spent periods managing risk teams and offices in both the U.K. and the U.S. Dr. Pitblado has worked on professional assignments in the U.K., U.S., Europe, Australia, and the Far East for a variety of industrial, professional body, and government clients. He has published widely, including being lead or joint author / editor of four textbooks.