Hunter Marine Chooses MarineCFO Solutions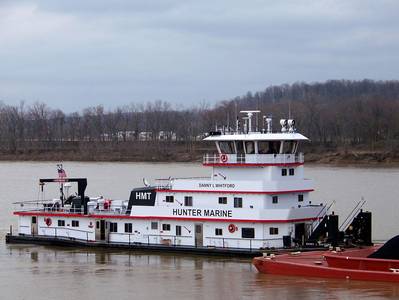 Hunter Marine's Operations Division has selected MarineCFO's Vessel 365 fleet optimization technology, along with Endurance Personnel for managing time cards, scheduling and personnel reporting functions, and Endurance Maintenance, a complete maintenance solution from scheduling, outside services and capacity planning to quality control.
Darrick Lee, Hunter Marine Purchasing Manager said the company will use MarineCFO's suite of products to achieve Subchapter M compliance and to help streamline existing business processes.
According to MarineCFO, its Vessel 365 product exceeds SubChapter M recordkeeping requirements as a Towing Vessel Record and as an alternative TSMS recordkeeping solution. Vessel 365 stores Subchapter M mandated "objective evidence," helping to minimize operators' exposure to Jones Act litigation. Included in the Vessel 365 feature set are statutory entries for chronological vessel activities, personnel, safety, fire systems, navigation, assessments, nonconformities and
document management
.
Jonathan Bennett, Manager of Safety, Training & Compliance at Hunter Marine, said, "After looking at other products we felt the MarineCFO business model and implementation strategies fit our needs very nicely. Taking this step will allow us to remain competitive and continue to provide excellent service to our customers."
MarineCFO VP of Client Services, Laura Martin said, "We are thrilled to have Hunter
Marine using
MarineCFO Endurance
and Vessel 365 to support their continued commitment to excellence by providing the right solutions to manage day-to-day activities for Subchapter M compliance, maintenance and personnel."