Veteran Maritime Attorney Changes Sides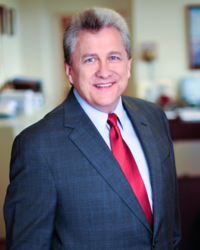 George M. Jones joins Los Angeles Maritime Law offices of Charles D. Naylor.

An experienced trial attorney, Mr. Jones brings to the firm more than 20 years of maritime law experience.

"I've known George for almost 20 years, and amongst fellow maritime lawyers, he has a reputation for being one of the best – for his legal expertise, character and integrity," said maritime attorney Charles D. Naylor. "When I learned that he wanted to approach the law from our side and represent injured workers, instead of steamship companies and multi-national corporations, I knew we had to have him on our team."

At the Law Offices of Charles D. Naylor, Mr. Jones is leading the firm's Longshore and Harbor Workers' Compensation Act (LHWCA) claims team, as well as continuing to litigate Jones Act and cruise injury claims .

"Mr. Naylor is one of the most well-respected maritime and admiralty lawyers in the State of California, said Jones Act attorney George M. Jones. "I am privileged to work alongside him, and the talented team here at the firm, representing the rights of injured maritime workers."

Mr. Jones comes to the Law Offices of Charles D. Naylor from Coppenrath Jones, where he was a key member of the legal team defending the pilot of the M/V Cosco Busan, the container ship that struck the Oakland-Bay Bridge in November 2007. Prior to Coppenrath Jones, Mr. Jones worked in the Admiralty Group of two large, national firms representing ocean carriers and other maritime businesses.