Resolve Maritime Academy to Host 'DC Olympics'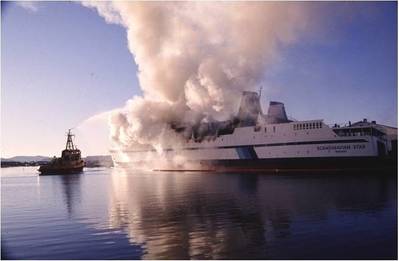 Resolve Maritime Academy informs it is to host the Damage Control (DC) Olympics as an annual event for officers and damage control crew of US Navy and US Coast Guard vessels visiting Port Everglades during Fleet Week 2014 on April 29 at 9:00am - 4:00pm in Port Everglades. Academy instructors and personnel will lead the day of shipboard firefighting and damage control competitions.

US Navy and USCG team members will compete against each other in a series of practical, hands-on training exercises and shipboard emergency response scenarios,
including interaction with live fire, smoke filled environments and a flooded ship chamber.

The DC Olympics is hosted annually by Resolve Maritime Academy in appreciation for the service men and women who serve their country at sea.

The program provides them with an opportunity to hone skills during drills or training sessions, and in live fire situations that are not possible in drills at sea.

Events include:
P-100 Fire Fighting Drill
Dress-Out Drill / SCBA Relay Race
Pipe Patch Drill
Timed Portside Interior Fire Attack
Search & Rescue Drill
Resolve Maritime Academy adds that the event is not open to the public.