More Operators Relying on Oil Condition Monitoring -Shell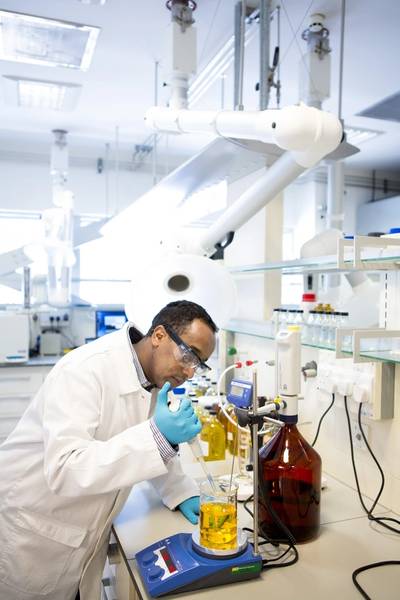 As of April 2016, Shell Marine Products (SMP) has analyzed more than 50,000 cylinder drain oils samples via its Shell Rapid Lubricants Analysis (RLA) oil condition monitoring service. By identifying potential oil or equipment issues before they become critical, many shipping companies use Shell RLA as part of their planned maintenance regime. Shell RLA helps to deliver greater equipment reliability and reduced downtime.
Shell said this service has grown rapidly in recent years, with OEMs such as MDT and Wärtsilä both recommending cylinder drain oil analysis for both new design engines and older models which have been economy tuned.
"Ship operating profiles have changed due to various external complexities which have an impact on marine engines. Therefore, we worked with customers to identify the right maintenance strategies to optimize their operations and tailor our services around their requirements and needs," said Marcus Schaerer, Global Technical Manager, Shell Marine Products.
SMP currently serves more than 1,200 customers, with more than 9,000 vessels. SMP receives more than 200,000 oil samples every year, and analyses them in six ISO-accredited RLA marine laboratories across the globe. A dedicated team made up of lubricants scientists and chief engineers personally diagnoses the received samples.
Dr. Damir Blazina, who leads the RLA diagnosticians team, explained, "The number of samples has been increasing year-on-year and we would expect to analyze somewhere around 18,000 cylinder drain oil samples in 2016 alone. With the advent of cold corrosion, the advice that the diagnostician team gives is more important than ever. In the last couple of years we have diagnosed and offered individual tailored advice for nearly 2,000 critical samples. "Think about it, we have offered advice on how to help in more than 2,000 instances. It is critical to get the right advice as corrosion or scuffing can destroy a cylinder liner very quickly."
However the "technical bods" at Shell are not satisfied with this service alone and are poised to introduce a new offer to customers later this year – Shell Lube Monitor.
Shell Lube Monitor is a new cylinder condition monitoring service that runs in tandem with the Shell RLA cylinder check. RLA data and data generated onboard from Shell's Onboard Alert iron analyzer and Shell's Onboard Plus BN test kit will be evaluated to ensure Shell Lube Monitor customers get the right advice to strike the balance between cost reduction and reliability.
Claudio Cocco, Technical Lead for Shell Lube Monitor proudly explained, "All findings are delivered in an easy to read report and include a complete engine overview, historical data from both onboard and laboratory; but most importantly, are the comments from the Shell Lube Monitor experts highlighting areas for concern or possible places for optimization."