New Barge for EB to Transport Sub Modules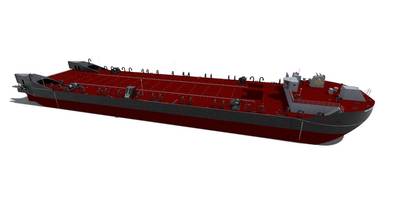 Bollinger Shipyards won a contract to build an ocean transport barge for General Dynamics Electric Boat, a barge designed and built to transport submarine modules to Electric Boat's Groton Shipyard for final assembly and test.
The concept and contract design for the 395 x 100ft. Ocean Transport Barge was performed by the Bristol Harbor Group. The detail design engineering will be performed at the Bollinger Lockport New Construction facility in Lockport, Louisiana and the construction will take place at the Bollinger Marine Fabrication facility in Amelia, La.
Delivery is scheduled for 2021.