Northern Sea Route Clicks Up Record Transits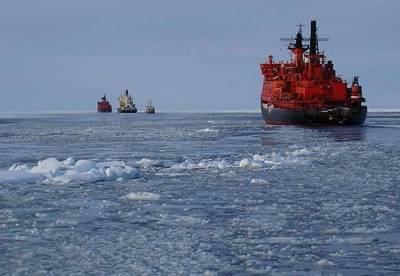 46 vessels have transited through Northern Sea Route as this year's navigation season comes to an end.

Never before have so many vessels used the Northern Sea Route for cargo transport between Europe and Asia. and never before has so much cargo been transported along the route, reports the 'Barents Observer'.
Although the season is not yet completely over – there are still two Finnish icebreakers in westbound transit from Alaska to Denmark – there has been a tenfold increase in the number of vessels using the Northern Sea Route during the last two years. This season 46 vessels have sailed the route, compared to 34 in 2011 and only four in 2010.

The total cargo transported on the NSR this year is 1 261 545 tons – a 53 percent increase from 2011, when 820 789 tons was shipped on the route.

As reported earlier by 'BarentsObserver', the Northern Sea Route was used for transportation of LNG for the first time in history this autumn. The tanker "Ob River" transported 66 342 tons (134 738 m³) from Statoil's gas plant in Hammerfest to Tobata in Japan.

Source: Barents Observer