Norway's Oil Sector May Face More Project Cuts, Delays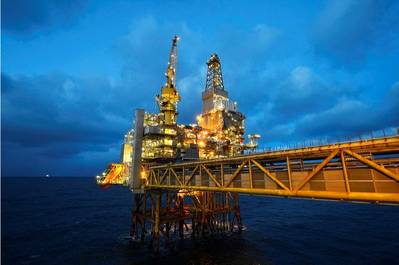 More oil and gas projects in Norway could be put on hold because of rising costs, adding to a growing list of developments that have been delayed or called off, Bente Nyland, the head of the Norwegian Petroleum Directorate said on Thursday.


Most vulnerable will be small fields, projects to increase the recovery from producing assets, and new finds further than 40 km from existing infrastructure, Nyland told Reuters.


Oil firms are cutting back on capital spending across the world as years of cost inflation has squeezed margins, cutting back their ability to pay dividends.


Norway, where the per unit cost has increased 10-fold in 10 years has already fallen victim to cuts. Statoil earlier this year sharply reduced its investment budget while Shell this month called off a multi-billion dollar project to increase recovery at its Ormen Lange gas field.


Statoil's $15.5 billion Johan Castberg find in the Arctic, put on hold last year because of high costs, is also hanging in the balance but Nyland said she expected Statoil to eventually go ahead with the development.


"Increased costs will of course reduce the profitability of ongoing projects and might put a project on hold. The value of the future project will also be reduced," Nyland said.


"Costs are high and we know that companies have announced stronger investment discipline."


"We are afraid that this will cut some of the 165 (planned) projects to improve recovery and it might also stop the development of some of the 88 discoveries ... probably some of them will never be realized if this cost growth continues."


Increased oil recovery tends to be a low margin business and relies heavily on drilling new wells, a problem as drilling costs have doubled over the past decade.


With oil prices seen falling over the next two years and drilling costs staying high, spending on getting more out from fields can easily be abandoned, Nyland said.


"When the cost is increasing, you stop two things: exploration and increased oil recovery projects."


Developments in the Barents Sea in Norway's Arctic could also be at risk because they tend to be much further from shore than fields in the North Sea and the area lacks infrastructure.
(By Balazs Koranyi; Editing by David Evans)