Oil Spill Dispersant Market to Reach $23.6bln by 2026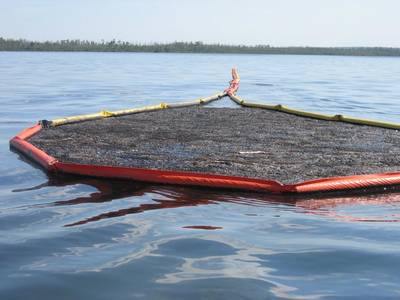 The global Oil Spill Dispersant Market is anticipated to grow at a constant CAGR around 3% during the forecast period 2019 to 2026 and reach the market value around USD 23.6 billion.

The growth of the market for oil spillers depends directly on the frequency, the time and volume of petroleum spill events, said a market report by Acumen Research and Consulting.

Oil pollution is a common term for seawater, land water or land contamination due to oil release due to an accident or human error. Oil contamination is spread throughout the world and is boiled both onshore and offshore.

The number of major oil spills annually decreases since the last ten years, but very frequent small oil spills are mainly driving the market for petroleum spills. In addition, a consistent search for the new petroleum sources and oil plants will fuel the growth of the market for petroleum spills. Another driving force of the global market for oil spills is strict government regulations and penalties to enhance the response of oil spills.

The small oil spills occur regularly and can be easily and rapidly monitored. Large-scale oil spills such as the oil spill of Deepwater Horizon can have a catastrophic effect on the environment's ecosystem for decades. Also, such massive oil spills could result in the long-term ruin of the area's infrastructure and economy.

Consequently, it is very important to prevent or reduce further environmental and economic losses to reduce the impact of oil spills early on. In order to prevent oil spills, several products and services are available on the market. One of the most popular methods to reduce the effect of oil spills is the use of oil spills dispersants.

The global market of oil spills is divided into offshore and onshore based on application. With 70 percent of market share in 2017, the offshore application segment led the market. The incidents of offshore crude oil spills have a higher frequency than onshore crude oil spills, which lead to an increased utilization of offshore oil spills. Offshore and onshore products are the global market for oil spills.

According to the region, North American, Europe, Asia-Pacific, Latin America, and Middle East & Africa are the global oil spill distribution markets. The oil-dispersing supplies market with an estimated market share of 29 percent is estimated to dominate North America in 2025.

In the North American region, there will be large petroleum plants and frequent oil spills. Further strengthening the recovery measures for oil spills in the region are strong regulatory implications and the highest level of environmental awareness.

The Oil Spill Dispersants market is consolidated with large number of manufacturers. The key players in the market includes ACME Environmental, Inc, Blue Ocean Tackle, Inc, Canadyne Technologies, Chemtex, Inc., and Desmi A/S.