Chinese Lighthouse Operational in South China Sea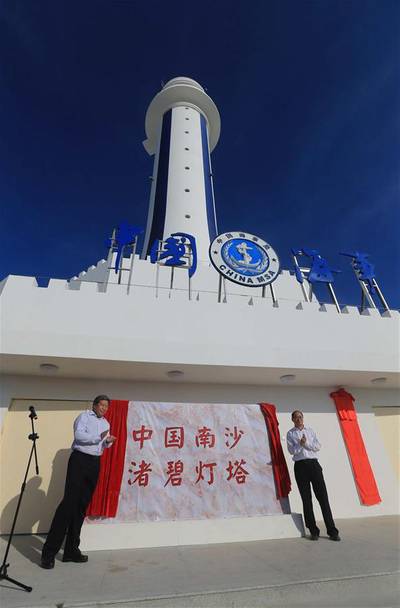 Another Chinese lighthouse has become operational on Zhubi Reef, a reef in the disputed Spratly Islands of the South China Sea.

China's Ministry of Transport held ceremony on April 5, 2016 signaling the lighthouse's completion and start of operation. Construction of the 55-meter-high lighthouse, which has a lantern of 4.5 meters in diameter on top and rotating lights inside, began in October, 2015.

The lighthouse is monitored via a remote control terminal, emitting white light in the nighttime, with a range of 22 nautical miles and a glow cycle of five seconds.

Zheng Heping, deputy head of the Maritime Safety Administration, said the automatic identification system and other equipment inside the lighthouse can provide efficient navigation services to ships, such as positioning reference, route guidance and navigation safety information.

"The Zhubi lighthouse will further enhance the capability to ensure maritime security in the South China Sea," Zheng said.

In addition to the light house on Zhubi Reef, China has also built large, multifunctional lighthouses on Huayang Reef and Chigua Reef, both of which are already in use.

The Transport Ministry said the lighthouses are part of China's efforts to perform its responsibilities in maritime search and rescue, response to natural disasters and marine environmental protection.