Special Operations Boat Contract for Oregon Iron Works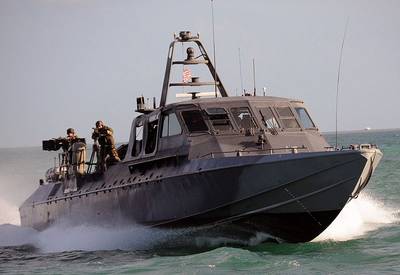 The US Department of Defense has issued a Special Operations Command contract to Oregon Iron Works for funding of the Combatant Craft Medium Mark One (CCM Mk1) building program.
The CCM Mk 1 craft will replace the Naval Special Warfare (NSW) Rigid Inflatable Boat (RIB) as a utilitarian go-to-war craft without the design constraints of C-130 internal air transport or airdrop. The primary mission of CCM Mk 1 is insertion/extraction of Special Operations Forces (SOF) in medium threat environments.
DofD explain that the government has tested and evaluated the test articles provided by the two Phase II CCM Mk 1 awardees during Phase III of this evaluation, evaluated final proposal revisions and has made a final down select decision awarded to Oregon Iron Works, Inc.
The total IDIQ contract ceiling, previously announced, remains $400,000,000, and the period of performance inclusive of all options and ordering periods is through December 2021. Funds in the amount of $17,500,290 will be obligated at this time for test article refurbishment as well as support the purchase of long lead items and low rate initial production units.

The majority of the work will be performed in Clackamas, Oregon. U.S. Special Operations Command, Tampa, Fla., is the contracting activity.