Op/Ed: Opportunities for US Shipyards in 2017 and Beyond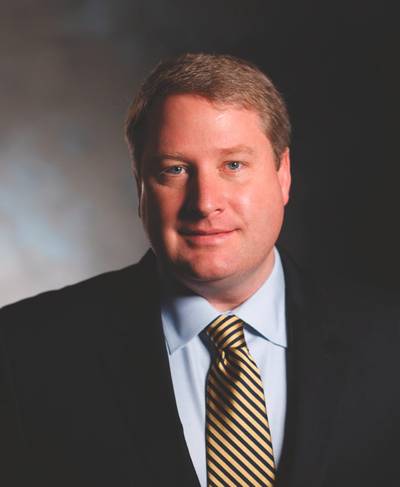 SCA's Matt Paxton weighs in on the state of domestic shipbuilding – workboat building & everything in between.
As President of the Shipbuilders Council of America, the national trade association representing the U.S. shipyard industrial base, we are constantly evaluating the status of the nation's commercial vessel building and repair base. American shipyards continue to build to the highest standards for diverse range of customers. These vessels built by American workers go on to serve an integral part to our national economic well-being and basic security responsibilities.
In the last year, our shipyards have delivered a diverse group of more than 1,000 vessels ranging from the world's first LNG-powered containerships to ATBs. There are areas of concern in the industry including the impact of reduced offshore oil and gas activities in the Gulf of Mexico and the continued development of various oil shale plays that is causing some shipyards to slow build to prevent delivering vessels that customers cannot put to work. However, there are some bright spots in the industry on the horizon.
One emerging market our association is excited for is the increased U.S. offshore wind development. The Block Island Wind Farm, America's first offshore wind farm, is scheduled to be online in 2016. The farm is expected to produce approximately 125,000 megawatt hours annually and will lead the way for similar projects along our coasts.
The U.S. offshore wind industry will benefit from the existing shipyard industrial base and skill-set while enriching their coastal communities. Already, we've seen Jones Act vessels used for construction, maintenance and repair, and only expect this market to grow in the coming years. Our shipyards will continue to pursue advancements in vessel designs, market acceleration, and advanced technology demonstration to support American energy investments.
In response to those who have questioned our industry's capability to modify current OSV designs to meet the docking systems and boarding platforms required to deliver technicians to the unmanned towers, we are confident that the U.S. industry is not only more than capable to design and build for this market's requirements, we are ready and open for business.
Another bright spot is the domestic ferry market. Our shipyards have responded to the recent strong demand with robust competition and innovation having already matched last years' delivery count. From Washington State to New York City, states and localities are looking for safe, efficient and environmentally friendly alternatives to transport their citizens, and U.S. shipyards are delivering.
New private fishing vessel builds also continue to be a strong sector for our industry. These fishing vessels promote environmental stewardship and sustainable fishery resource management to offer the highest quality fish products. Our shipyards are advancing energy efficiency commercial fishing vessels that assist in the sustainability and usability of fishery resources and efforts to keep our waters clean and pollution to a minimum.
As fleets look to recapitalize, the next generation fishing vessels will be equipped with fishmeal and fish oil production onboard. As a trade association we offer a forum for to designers, operators and builders to come together to innovate in these emerging markets.
Inland barge builds continue to be a majority of new builds. The demand for inland barges looks promising as ever, as the State of Indiana is exploring adding a fourth port and the Port of Kansas City reopened earlier this year. These ports highlight the success of marine highways in transporting freight. As similar projects continue to unfold we continue to see positive investments into reducing pollution and congestion on roads. The growing demand for inner waterway ports is encouraging news for our shipyards.
In order to adapt to the current market challenges our shipyards continue to forge new business operations – innovating manufacturing process or business lines and doubling down on workforce development investments. In regards to regulatory changes, we expect the repair industry to quickly comply with the new U.S. Coast Guard Subchapter M regulations for inspected tow vessels. Additionally we expect to see the necessary investments in technology development to meet the demands of the new unmanned vessel and hybrid capabilities.
The bedrock of these domestic commercial markets is the Jones Act. Not only does the Jones Act industry support nearly 500,000 jobs across the United States, but it also serves as vital component of our nation's national and homeland security. While some foreign countries have propped up their shipyard production with government subsidies, preferences and government backed new build programs. The U.S. does none of that but instead proudly maintains the Jones Act to allow for stable and predictable domestic production.
We can now see folly of the foreign shipbuilding policies, preferences and practices that resulted in the enormous financial struggles some of the Asian shipyards are going through because of their unfair market distortions. The Jones Act does not create false markets or the over building of certain market segments, instead the Jones Act provides for a consistent level of production in American shipyards. American ingenuity remains a standard bearer for first-rate quality.
Additionally, Shipyard jobs provide family-waged employment in communities across the United States, jobs which only multiply the shoreside jobs. These jobs provide workers and their communities a livelihood, which cannot be replaced. These highly skilled men and women form an industrial base strongly supported by Congressional leaders, the Department of Defense and every modern President.
The Navy, also, has repeatedly cited the Jones Act, and the resulting commercial private shipyard industrial base, as an asset that would cost tens of billions of dollars to replace if the U.S. flagged fleet went away. Not only is the industrial base essential to national security but is also indispensable to keep our more than 95,000 miles of shoreline and 25,000 miles of navigable waterways safe. We are very much a maritime nation.
Fundamentally, our shipyards use the most advanced manufacturing techniques to create the world's most sophisticated vessels, providing the very best for not only our commercial customers, but our Armed Forces as well. The critical jobs our industry provides constitute the economic backbone to hundreds of communities and also enable the industry to respond and deliver to the emerging commercial opportunities on the horizon.
The Author
Matthew Paxton is the President of the Shipbuilders Council of America, the national trade association representing the U.S. shipyard industry. SCA members constitute the shipyard industrial base that builds, repairs, maintains and modernizes U.S. Navy ships and craft, U.S. Coast Guard vessels of all sizes, as well as vessels for other government agencies. In addition, SCA members build, repair and service America's fleet of commercial vessels and also represent the critical supplier companies that are the foundation of the U.S. shipyard industry.
(As published in the December 2016 edition of
Marine News
)