Royal Purple Debuts New Line of EALs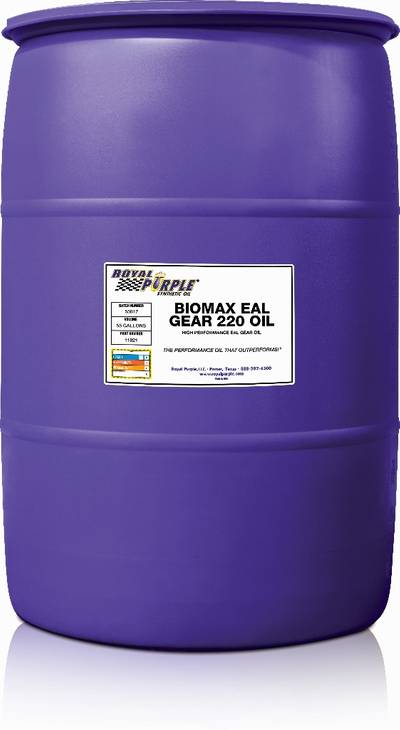 Synthetic lubricant manufacturer Royal Purple has launched its all-new BioMax line of Environmentally Acceptable Lubricants (EAL).
Royal Purple said its BioMax Environmentally Acceptable Lubricants meet all environmental standards mandated by the
Environmental Protection Agency
(EPA) and are Vessel General Permit (VGP) compliant for use in
oil-to-sea interfaces
in vessels measuring 79 feet or greater in length.
All BioMax lubricants are formulated with Royal Purple's base oils and proprietary advanced additive technology, Synerlec. This ensures the lubricants protect and perform well beyond most synthetic and conventional EAL products, Royal Purple said. Synerlec creates an ionic bond that adheres to metal parts and forms a tough, slippery, synthetic film on all
metal surfaces
, improving lubrication and maintaining longer lasting results due to the oil film's thickness and strength. It also displaces moisture and protects all metals from rust, corrosion and the detrimental effects of heat, which often leads to oxidation.
Royal Purple's BioMax EAL line includes products suitable for use with marine hydraulic systems and gears, as well as stabilizers, rudders, thrusters, controllable pitch propellers and azipods.