MN100: Reintjes GmbH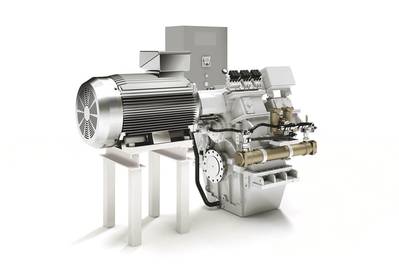 The Company:
Founded in 1979, Reintjes GmbH is an independent propulsion technology company that manufactures thousands of gearboxes annually. More than 90,000 units have been supplied to customers worldwide. Over time, Reintjes has expanded its product portfolio of marine gearboxes for engine ratings from 250-30,000 kW. Its maritime applications include dredging gearboxes and step-up gearboxes as well as complex system solutions such as pod drives and hybrid drives.

The Case:
The company is positioned in all major markets globally through sales and service networks, wholly owned subsidiaries, liaison offices and global partners on all continents. The firm designs, develops, and manufactures marine gearboxes for all manners of workboats. Products are sold through a sales and service network, and subsidiaries worldwide. It's gearboxes are trusted by myriad North American inland operators. The cutting edge Reintjes Hybrid System offers flexibility and economy for today's operators, utilizing proven Reintjes technology. The most commonly built inland towboats fall within this horsepower range.
Eugen-Reintjes-Straße 7
Hamelin, Germany 31785
Tel: 49 5151 1040
Website: www.reintjes-gears.de
Managing Director: Klaus Deleroi
(As published in the August 2016
MN100
edition of
Marine News
)