Arctic Responsibilities Laid Out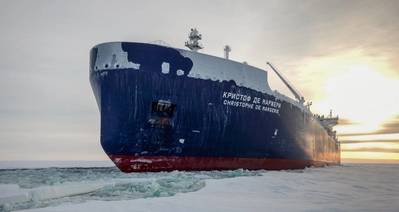 Developments in Arctic resource recovery and transportation are providing the main focal point for many at NEVA and this year's event in St Petersburg comes at a pivotal time for both the economic and ecological prospects of the region.
Export shipments of LNG from the Yamal peninsula are due to start shortly, with the lead vessel of 15 in the 'Yamal LNG fleet' recently completing the first unaccompanied voyage by a
gas carrier through
the Northern Sea Route by way of prelude.
The LNG carrier Christophe de Margerie loaded cargo at the Snøhvit LNG export terminal in
Norway
, taking the NSR to deliver LNG to Boryeong in South Korea in 15 days versus 30 days via the Suez Canal.
Ultimately, close to 16.5 million tons of LNG a year will transit through the port of Sabetta, built specifically for the project, representing a vital contribution to Russia's export economy.
Yamal is also a strategic development that brings with it environmental responsibilities that will be explored in full at NEVA 2017.