Samsung Introduces Shipyard Chatbot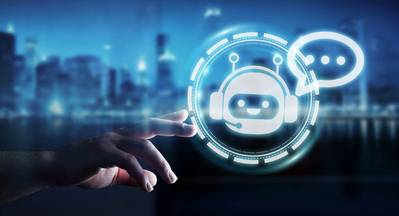 Samsung Heavy Industries (SHI) has introduced a chatbot dubbed SBOT for its ship designers as part of plans to boost the shipyard's competitiveness.
When a user asks SBOT a question, its artificial intelligence (AI) analyzes the meaning and finds design information, such as details on regulations and contracts, that is available from various systems within the company. New employees can perform their work quickly and accurately with SBOT, says SHI, and the use of design information can be maximized through the knowledge search function.
In addition, SBOT includes an automation function that can handle repetitive tasks with simple commands in conjunction with robotic process automation. For example, the person in charge of design can reduce lead time and improve quality by allocating it simple repetitive tasks such as drawing search, schedule management, and issuance.
In the future, SHI plans to upgrade SBOT for work in production, management support and purchasing. Its capabilities will be enhanced with a planned interface to ChatGPT.
In February, SHI announced development of a data-based Company Integrated Monitoring System (SYARD) that allows users to check and control all the information generated during the shipbuilding process from quotation to product delivery. The system feeds structured and unstructured data, previously individually managed, into big data systems that use Internet of Things (IoT) and AI technologies to provide business intelligence that can be visualized in real time.
The aim is to enable efficient management of resources such as manpower, materials, and energy, reducing lead time, as well as identifying and eliminating risk factors in advance.
SHI plans to achieve a 10% improvement in total costs in 2023 and to expand its smart technology to shipping companies, suppliers, and customers to establish a smart supply chain.