Schottel EcoPeller Deployed For Norwegian Ferry Refit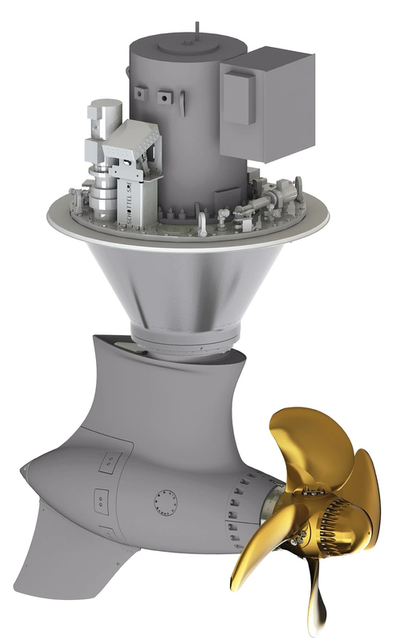 German maritime propulsion specialist Schottel announced that its Schottel Rudder Eco-Peller (SRE) is set to be installed for the first time in a retrofit project.
For the project, a pair of four-bladed SREs type SRE 340 L CP, with an input power of 750 kW each, will be featured in a double-ended ferry from the Norwegian ferry operator Torghatten Traf-ikkselskap.
Significant for this project is the fact that no hull changes or major steel work will be necessary, al-lowing work to be carried out by a local shipyard, helping to ease installation and shorten downtime.
The SREs will be driven by electric motors, with the required power supplied by battery packs in-stalled on board, recharged from the land grid during time at dock.
To be environmentally compliant, the propulsion system of the Norwegian ferry will be equipped with the patented and DNV-GL type-approved Schottel LEACON sealing system. Through the use of separate seals on the seawater side and on the gearbox side, the sealing system ensures that, in case of leakage, seawater entering the system or gear oil escaping from the system are collected in an intermediate chamber. This prevents water from entering the gearbox and oil from escaping into the seawater.