Scienco/FAST Acquires InTank BWTS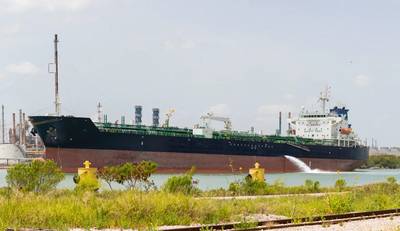 U.S.-based water treatment company Scienco/FAST announced it has acquired the InTank ballast water treatment system (BWTS) from Envirocleanse, a division of Charter Brokerage, LLC, a Berkshire Hathaway Company. Scienco/FAST will offer the InTank BWTS under its Scienco Water Treatment and MarineFAST Type II MSD product lines.
With patented nozzles inside the ballast tanks and a robust hypochlorite generator, the InTank BWTS is an "InVoyage" and unique, ballast water management system which, thanks to its lack of filtration and complete independence of ballast pumps or lines, is immune to many of the problems associated with ballast including pump flow rates, pressure losses and power shortages. The solution is based on recirculation during ships voyage elegantly avoids operational and commercial risk for time critical high ballast dependent ships while introducing the ability to control regrowth during longer voyages.
The Scienco InTank BWTS only operates during the voyage. Treatment of the tanks is performed in transit, meaning there is no disruption to cargo operations and neutralization is confirmed and recorded before deballasting starts. All ballasting and de-ballasting activities are completed as normal with no filtration and no increase in power demand with no concern of ballast water quality.
"The InTank BWTS provides the best confidence of regulatory compliance with the least impact to vessel operations. It is an important and unique addition to the current offerings in the marketplace," said Bob Rebori, President of Scienco/FAST, a subsidiary of BioMicrobics, Inc. "Add all of these advantages to the fact that we are the most life-cycle, cost-competitive system on the market."