Coast Guard Searching for Missing Aircraft in GoM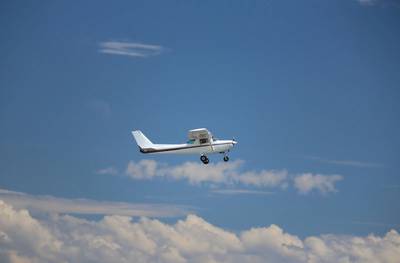 The U.S. Coast Guard is searching for an unresponsive aircraft that went missing in the
Gulf of Mexico approximately
118 nautical miles north of the Yucatan Peninsula, Thursday.
The Coast Guard said its watchstanders at the Eighth District command center in New Orleans received a report from the North American Aerospace Defense Command, Wednesday evening that one person aboard a privately owned Cirrus plane was unresponsive likely due to hypoxia.
The pilot flew from Oklahoma City and was reportedly headed to Georgetown, Texas.
Naval Air Station Joint Reserve Base New Orleans launched aircraft to investigate and reported the pilot was slouched over and appeared unconscious.
The Coast GUard directed the launch of a Coast Guard Air Station Corpus Christi HC-144 Ocean Sentry aircrew, a Coast Guard Air Station Clearwater HC-130
Hercules aircrew
and a Coast Guard Aviation Training Center Mobile HC-144 Ocean Sentry aircrew to search for the aircraft.
The Eighth Coast Guard District command Center has been coordinating with SEMAR, the
Mexican Navy
.