Great Lakes Joint Security/Oil Spill Response Exercises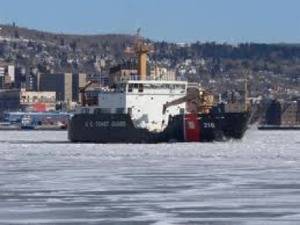 The Coast Guard, along with other federal, tribal, state and local agencies, is conducting a full-scale, anti-terrorism and oil spill response exercise in the Port of Duluth-Superior Aug. 28-29, 2013.
In addition to Coast Guard Marine Safety Unit Duluth, participants in Operation Peeking Duck will include maritime industry representatives from the states of Minnesota and Wisconsin, oil spill response agencies, as well as representatives from fire, emergency management and local law enforcement agencies. The Coast Guard point out that this exercise in not based on any credible threat to the Port of Duluth-Superior.

Operation Peeking Duck is a part of the Area Maritime Security Training and Exercise Program and the National Preparedness for Response Exercise Program. The goal of the exercise is to validate current processes in the Western Lake Superior Area Maritime Security Plan and the Western Lake Superior Area Contingency Plan.

Activities scheduled at pre-designated sites throughout the Duluth-Superior area include oil spill containment boom deployment, marine dive operations and underwater technologies, and Spilled Oil Recovery System operations by the Coast Guard Cutter Alder.