Tanker Market: 'New Normal' Drives Downbeat Summer Sentiment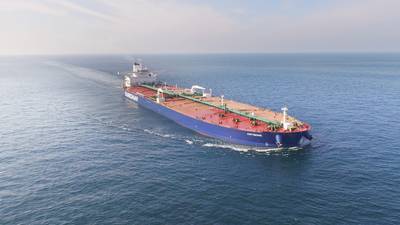 The tanker market is forecast to see challenging conditions with technical and structural factors impacting earnings, according to independent research and consultancy firm Maritime Strategies International (MSI).
In its latest Tanker Freight Forecaster, MSI dismisses claims that current conditions in the bellwether VLCC freight market are entirely due to seasonality. Instead, MSI says dynamics reflect lower rates of crude import growth across the year combined with reduced waiting times and, in particular, much higher deliveries.
The impact of much higher fleet growth this year is being amplified by the slowing demand environment. Importantly the market has also 'returned to normal' with respect to congestion with little support from port delays compared to earlier in the year. MSI expects the supply-side to be the dominant theme for the large crude sector well into 2017 and its forecast view for earnings remains under pressure.
MSI Senior Analyst Tim Smith says a combination of factors will continue to impact the crude market this year.
"Firstly we are seeing a step change in delivery volumes this year, concentrated in the larger crude and products segments. Notably we have yet to see any increase in scrapping activity to counteract this, but we do expect this to pick up in H2 and 2017. Secondly the market is now operating under 'normal' conditions with regard to congestion and bottlenecks which were prevalent and constructive feature for freight rates earlier in 2016," Smith said.
The Suezmax market has been subject to supply disruptions, principally in Nigeria, where three grades of production were under force majeure in early August. In addition, Russian July crude exports fell 3.2 percent mom to 5.3 Mn b/d, muting activity in the
Black Sea
and failing to support rates against the depression in West Africa.
MSI's spot forecast for the Suezmax segment pales in comparison to the previous two years' winter markets. While some uplift is expected, gains are muted and if H2 refinery throughput in
Europe disappoints
, the pressure from the supply-side is going to become more severe in a market which is already seeing extremely low spot rates.
Atlantic markets haven't been the only ones to feel the pain. In the Far East, Aframax spot earnings also hit multi-year lows in early August. Refinery maintenance has been responsible for this with high competition for cargoes in South
east Asia
.
MSI forecasts Aframax spot earnings to track their larger peers with limited upside seen in a market which is expected to remain under pressure from low crude intake in Europe, U.S. crude import growth which has shifted away from Latin American supplies and a lacklustre near-term picture in East Asia.
Lower levels of supply-side pressure on the uncoated Aframax segment could alleviate weaker demand conditions but ultimately MSI expects the segment's freight market to continue to broadly track its larger peers.