Arcadia Shipmanagement Co Ltd Enters the New Era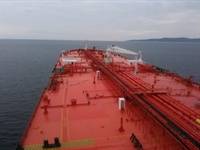 Having initiated ECDIS program by fitting Transas dual ECDIS on the entire fleet back in early 2006 when ECDIS regulation was only a long-term plan, Arcadia Shipmanagement has teamed up again with Transas Hellas in order to conclude the program and shift its fleet to paperless navigation.

All dual ECDIS installed on the vessels will be fully upgraded to exceed the latest carriage requirement by deploying official charts (Transas Admiralty Data Service), Transas precise navigation tools and chart handling system.

The first vessel M/T Aegean Dignity will shift to paperless navigation by the end of the month while the entire program is scheduled to progress one vessel per month.

At the same time, Arcadia Maritime Training Center will also be upgraded to comply with the latest STCW 2010 training standards in line with Manila amendments.

DNV-certified Arcadia Maritime Training Center is equipped with the Transas Bridge, Engine room, GMDSS and Liquid Cargo handling simulators, providing Arcadia's crews with advanced training and familiarization courses upon the demanding professional requirements, such as the application of ECDIS Type-Specific Training for Bridge Officers, conducted by Transas Certified Instructor.

Capt. Dimitrios Matthaiou, Arcadia's Managing Director, comments: "ECDIS is a cost effective risk control option for vessels, with a significant potential to save lives by reducing the frequency of collision and grounding. The competency in the use of ECDIS is essential for maritime safety. In this respect, Arcadia shall ensure that any future ECDIS Training provided to our crew, will meet the criteria of the updated IMO Model Course 1.27 - 2012 edition".