Virgin Islands Shipping Registry Launches Online Portal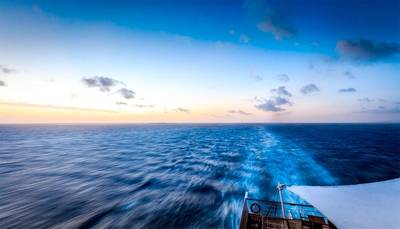 The Virgin Islands Shipping Registry has launched an online portal to receive applications for seafarer documents.
Acting Director of Shipping Registry and Receiver of Wrecks, Captain Raman Bala said all vessel owners, operators, crewing agents, and seafarers are invited to use the system to apply for endorsements recognising a certificate of competency or non-STCW certificates; and to be issued with a discharge book, boat master's licence or ship's cook certificate.
He said the system was launched on April 15 and his department is extremely excited to be moving towards a greener public service through the launch of this e-government service.
Captain Bala said, "
This online portal
be accessed from anywhere in the world by seafarers and will result in
faster processing
of applications. Once the documents have been approved and the fees have been paid, the seafarer can directly download and print the document."
He added, "For enhanced protection, the documents are protected by a QR code in which the authenticity of the document can be verified online."
Seafarers will be able to create a seafarer account and profile on the website. The profile will include the seafarer's basic identity information and medical certificate. It is recommended that applicants prepare all the required documents in an electronic form as scanned copies before creating a profile. Documents should include passport pictures and signatures in .pdf, .jpeg or .png format.
Captain Bala said the system does not allow immediate payment by credit card online and applicants will be required to complete a credit card authorisation on paper and submit it by email to the BVI administration separately from each application.
He explained that the system is a cloud-based system that is accessible at any time and from anywhere using any up to date web browser and recommended users to utilise Chrome, Firefox, Safari or Opera as the browser of choice.
Captain Bala said, "Any seafarer creating an account can access their account at any time using their email address and password to see the data that is saved."
He added, "All submitted data is encrypted immediately on being saved, both 'in transit' and in storage. The data store is remote and heavily protected against unauthorised access to ensure maximum protection of the stored data."