German Pilots Choose SevenCs Software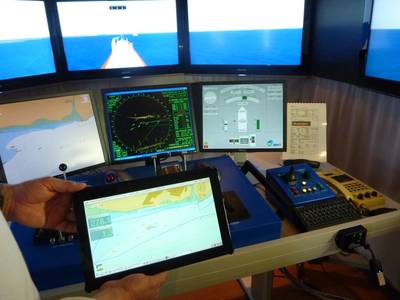 German Pilot Associations choose SevenCs to Develop Portable Pilot Unit Software.

Five German Pilot Associations for the Elbe, Emden, Hamburg, Jade/Weser II and Kiel Canal I (Brunsbüttel) have chosen Hamburg-based maritime navigation specialists SevenCs GmbH to supply their Orca Pilot Portable Pilot Unit (PPU) software. At the same time, SevenCs, in conjunction with the Pilots, will develop new next generation PPU software, and deliver training to all the associations' 625 pilots.
Commenting on the new project, Capt. Hans-Hermann Lückert , Chairman of the Bundeslotsenkammer said: "After extensive market discussions and testing we realized that none of the existing products on the market fully met our exact requirements, so the decision was taken to find a partner who could not only deliver the best quality interim solution, which would allow us to get started and gain experience with modern PPU software, but who also had the resources, specialist knowledge and skills to develop in cooperation with us, customized software that would be tailored precisely for our needs. In this respect, having a locally based partner was also a clear logistical advantage."
In addition to the PPU software development program, SevenCs subsidiary, ChartWorld GmbH, is providing specialized chart data production services to some of the pilot associations to create and distribute highly accurate electronic nautical charts designed specifically to support pilot operations with large vessels in confined waters.